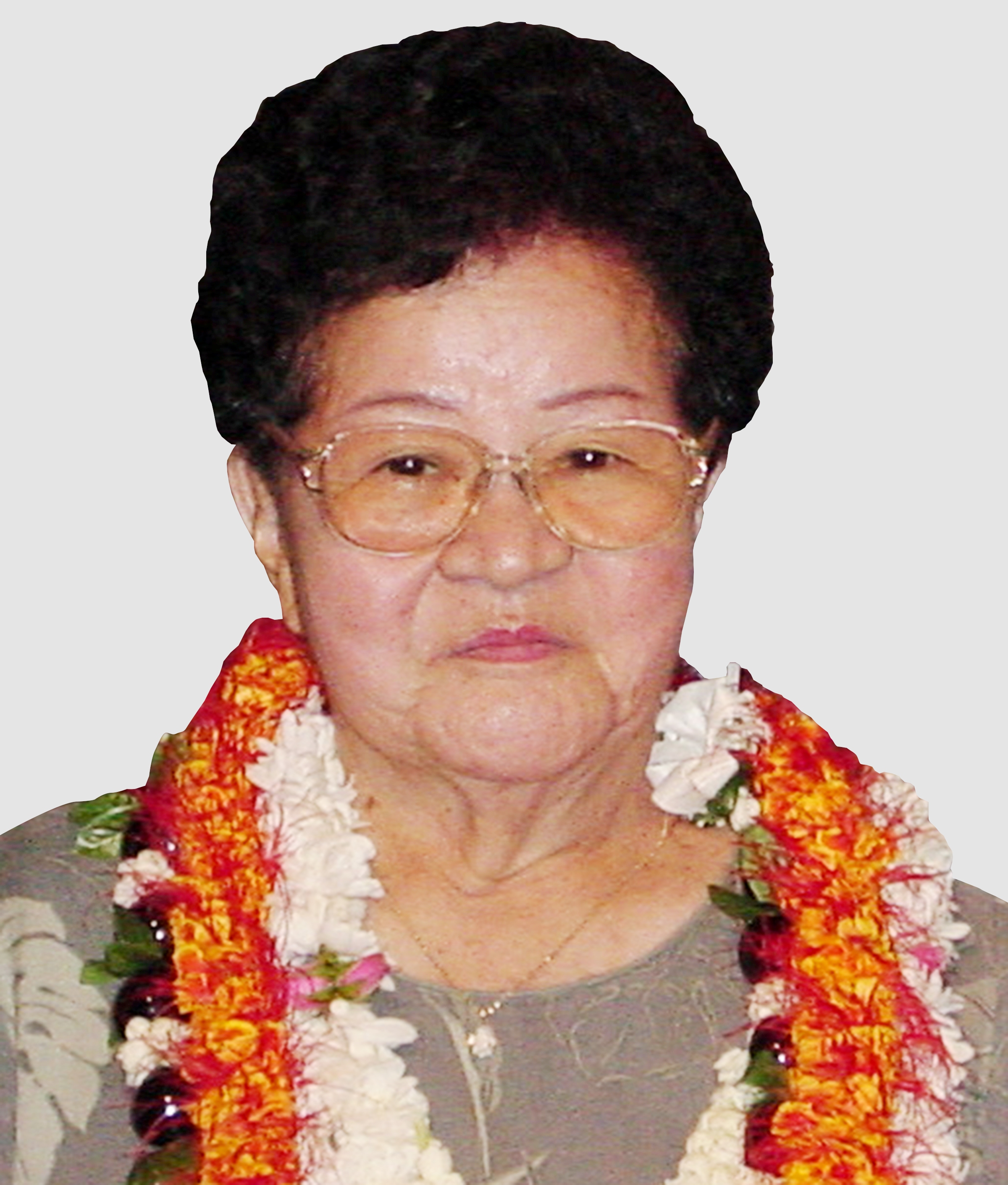 At the age of 96, our mom, Yoshiko Kaneshiro, passed away peacefully in her sleep on Friday, November 13, 2020. She was born in Waipahu, Oahu, on Thursday, September 11, 1924, the second child of Taro and Kame Takushi. When she was just a year old, Mom was taken to Okinawa to meet her grandparents. She remained in Okinawa and was raised by her grandparents until she was 15 years old. After graduating from high school in Nishihara, Okinawa, she returned to Hawaii. She was reunited with her parents and older sister and met her five brothers for the first time upon her return.

Mom was determined to send money to her grandparents in Okinawa who had loved and supported her for 15 years of her life. She started working at the Pawaa Café as a waitress, which was owned by Haruo Kaneshiro. It was there that she met Haruo's nephew, Kenichi Kaneshiro, who was a young bartender at the nearby Times Grill. After two years of dating, they were married and were blessed with three sons, Kenneth, Morris and Calvin.

Dad and Mom worked tirelessly in the restaurant business. They owned a small restaurant called Purple Inn in Kalihi; and later in 1960, they opened King-Smith Coffee Shop in downtown Honolulu. The coffee shop was a popular eatery which attracted long-lines of customers during the lunch hour. After Dad's untimely death in 1969, Mom continued to manage the coffee shop until 1979 when it closed due to a fire in the hotel above, which damaged it beyond repair. Through her unwavering persistence she continued to work. She operated Nancy's Lunchwagon and later worked at New Uptown Fountain. She retired in 1996 after nearly 60 years in the restaurant business.

In 1993, Mom returned to her hometown in Okinawa after more than 50 years. She visited with distant relatives some of whom remembered her from her childhood days. They shared pictures which brought back fond memories. The Okinawa Times did a story of her return after 54 years and she was honored with a visit by the Governor of Okinawa.

Mom always said, "If you want to stay young, you have to get out of the house!" With that in mind, Mom enjoyed every opportunity to be with her family and spent many weekends outdoors with her sons. Fishing was a favorite past time for both Dad and Mom and they passed that love of fishing on to their sons. They went to the Hawaii Islander Baseball games and other sporting events.

One of Mom's favorite pastimes during her retirement years was traveling to Las Vegas, which she visited at least 2 or 3 times a year. She never won a big jackpot, but she was lucky to win enough to start planning for the next trip. She also joined the Lanakila Senior Center and the Okinawa Club.

Mom worked hard throughout her lifetime, but family always came first. Her vision was to raise her family, making sure that we all had a good education, that we were healthy and happy and that we were able to have and support our own families. She persevered throughout her life to attain this vision with strength and love.

Mom was preceded in death by her loving husband, Kenichi, in 1969. She is survived by sons Kenneth (Betty), Morris (Gloria), and Calvin (Suzanne); brother, Kiyoshi (Matsue) Takushi; and sisters Kimiko Kamisato (Isamu, deceased), and Lilly Tokuhara (Walter, deceased). She was blessed with 7 grandchildren and 10 great-grandchildren.

Due to COVID-19 restrictions, a private family service was held on December 2, 2020.