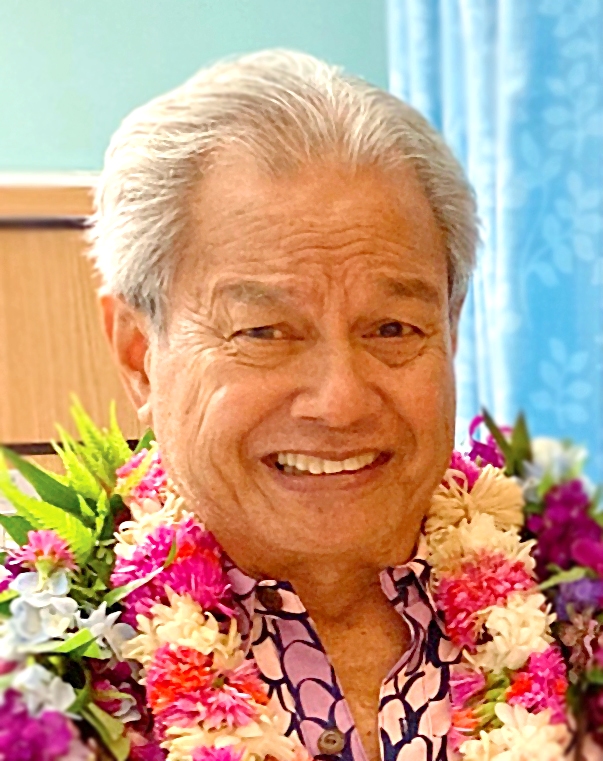 Ivan G. "Johnny" Ah Sam, 68, passed away peacefully at his home in Kapolei on November 14, 2020. He was surrounded by his wife Jacqueline Ann Ah Sam (ne'e Akao) for 40 years, and four beautiful daughters, Sheri-Anne Elarco (Kanani), Natalie H. Ah Sam, Icelynn
K.N. (Glenn) Rubio, and Crystal U. (Bryson) Felisi and 5 precious grandchildren.
He was born in North Kohala, Hawaii Island to the late Joseph and Madeline Ah Sam. He was the 6th child of 10 children. Graduated from Kohala High School, Class of 1970.
Ivan served in the United States Army Reserve from 1971 and retired in 1994 as MSG (E8) of Company A and Company C of the 100th Battalion 442nd Infantry. He entered Pearl Harbor Naval Shipyard in 1979 where he worked as a Marine Machinery Mechanic and retired as a Project Zone Manager. He often told his daughters how he carried tools for over 30 years before retiring on July 31, 2020.
Ivan was a man who loved his family most of all and would do anything for them. Friends and family describe him as kind-hearted, fun loving, and full of joy and Aloha. He enjoyed golfing, bowling, fishing, and singing karaoke. He was often seen on the field coaching youth sports and umpiring in various sport leagues.
He is survived by brothers Glenn (deceased; December 4, 2020), Al Duane, and Ray Dean; sisters Charlene Caravalho and Josette Cruz; numerous nieces, nephews, and cousins. He is preceded by his brothers, Joseph and Alexander; sisters Geraldine Ayoso and Madeline Hayno.
The family would like to extend their heartfelt appreciation of kindness, prayers, friendship and expressions of love for their husband, dad, and papa. He will be deeply missed by all who knew him.

Services will take place on Wednesday, December 30, 2020,
at Trousdale Chapel at Valley of the Temples Memorial Park.
47-200 Kahekili Highway, Kaneohe, HI 96744.
Due to Covid-19 a private viewing will begin at 10:00am,
Virtual Service will be held LIVE from 10:30am to 11:30am HST via
http://webcast.funeralvue.com/events/viewer/41402, followed by a
public drive through visitation for family and friends from 11:45am to 12:45pm.
Drive by visitations will be strictly at Trousdale Chapel,
please remain in your vehicle and mask are required.
Mahalo and May God Bless You!