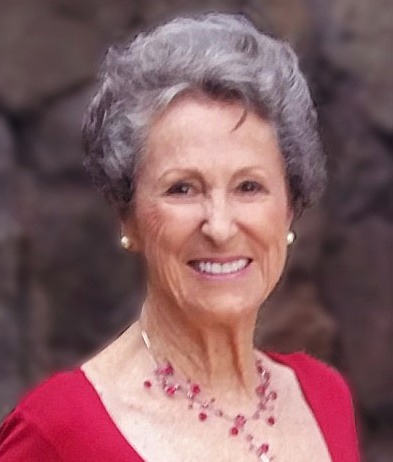 Hawaii and the world lost a bright star on December 5th when Natalie Naugle Mahoney passed away following a brief battle with pancreatic cancer.
Natalie was born in New York and grew up in Kansas. A graduate of Northwestern University, she joined the Stanford Research Institute in San Francisco, and later, the State Department's Office of the Chief of Protocol in Washington, D.C. In 1970, she settled in Honolulu with her husband, Thomas E. Mahoney. They spent summers on their barge, the Aloha, navigating the canals of Europe. After Tom died in 2010, Natalie continued to divide her time between Hawaii and her barge in France.
An accomplished swimmer, she co-founded the Waikiki Swim Club. Fluent in French, she was a member of Alliance Francaise of Hawaii. A music lover, she supported and volunteered with the Morning Music Club, Chamber Music Hawaii, the Hawaii Symphony Orchestra, the Symphony Associates, and Hawaii Opera Theatre. She was a founding member of the Silver Foxes senior performing group.
Natalie is survived by her twin brothers, Kent and Page Naugle, and her long-time friend and traveling companion, George St. John. A Celebration of Life will be scheduled at a later date. Natalie requested, in lieu of flowers, acts of kindness in her memory.