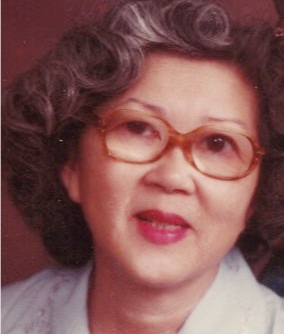 95, passed away peacefully from natural causes at her home in Pearl City, Hawaii, on November 7, 2020. She was born in Ewa on April 3, 1925 to Fung Keau Ching and Ah Sing Mui Fook Ng. Although Elaine officially graduated from Waipahu High School in 1943, she left school a year early to work as an aviation supply clerk at the Barbers Point Naval Air Station at the height of World War II. Without hesitation, Elaine took on what was then a nontraditional role for women during a challenging time in our nation's history. As a young single woman, she also travelled across the continental United States and post-war Europe in the late 1940s.While continuing to work at Barbers Point, she met her future husband Robert M. Scully of La Grande, Oregon while he was stationed at the Navy base during the Korean War. Elaine was a dedicated civil service employee for the US government until her retirement in 1980.
In retirement, Elaine and her late husband Bob enjoyed travelling and were active in the National Active and Retired Federal Employees Association. They were also lifelong members of Our Lady of Good Council Catholic Church in Pearl City. In addition, Elaine was proud of her Hakka heritage and was active in the Tsung Tsin Association during her retirement.
Elaine is survived by son Robert Scully (SeaTac, WA), daughter Helen Scully (Oahu), and sister Violet Chang (Oahu).


A private memorial service and burial will be held at
Mililani Memorial Park in January, 2021.