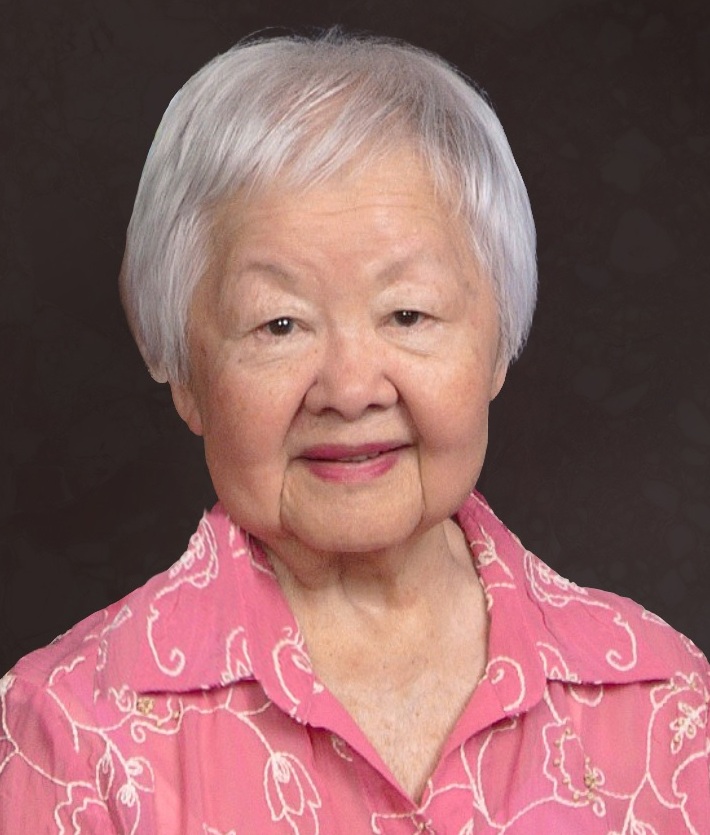 Our beloved mother, Masami Fujii Baptiste, passed away peacefully in her home on December 5, 2020 at the age of 97. She was born May 12, 1923 in Koloa, Wahiawa, Kauai, Hawaii, was married for 64 years and had three daughters. Small but mighty, Masami was more than a list of facts.
The first of nine children, she was given the name Masami, traditionally a name used for boys, which meant strong and beautiful. She was both. Being given a 'boys name' repeated itself throughout her life. She was better known as Stevie, a moniker that stuck after a soldier during WWII asked for her name. "What's your name?", she replied. "Steve" he said. Her response, "So is mine". Though she appeared soft spoken to most, she had a spunky side.
In 1957, Mommy Masami moved to Pacific Grove, California with her husband Barney and three daughters. Her creative side led her to cosmetology school in her 30s followed by many years at Ivy's Beauty Salon. She learned to drive (a VW bug) in order to get to work.
Mom was smart, very open minded, inquisitive, artistic, and quick to laugh. You wouldn't hear an unkind word from her. She made board games a laugh fest. Her sense of style was to be admired. She made clothes for her children, including beautiful prom dresses for Sandra. On holidays we were treated to her inarizushi and makizushi. When computers entered our lives, she took a computer class. She was always willing to learn something new. She remained young on the inside and readily joined in the fun at family gatherings.
Mom was a glowing presence in our lives and will be a part of us for our lifetimes. If angels exist, she was ours.
Masami leaves behind 3 daughters and their husbands: Sandra Gardiner, Constance and Sanford Simon, and Cathryn and Robert Lewis; grandchildren, Jason Gardiner, Jeffrey Blake, Daniel Blake, Andrew Blake, Scott Simon and Jeffrey Simon; and great grandchildren Salvador and Viviana Simon.
Masami's remains will join her husband's at El Carmelo Cemetery in Pacific Grove. She supported many causes and volunteered for 10 years at Pacific Grove's Meals on Wheels. In lieu of flowers, please make a donation to Meals on Wheels or a charity of your choice.

Due to the pandemic there will not be a memorial service.