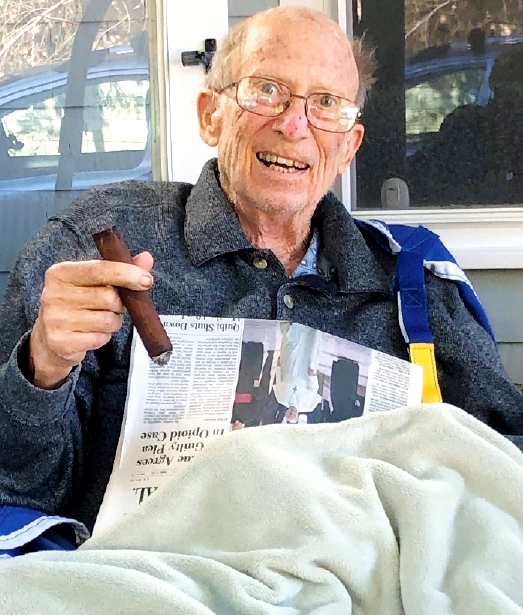 On December 3, 2020, John James Hulten Jr. (81) passed away peacefully in the warmth of his home surrounded by loved ones and the prayers of a chaplain. Though John suffered from numerous chronic illnesses, his upright character, sense of humor, and love for his family never wavered.
The first son of John J. and Helen M. Hulten, John was born on July 8, 1939 in San Francisco, California. He moved to Honolulu with his parents at the age of nine, where his father served as State Senator for 16 years. There John attended St. Louis School and then studied at the seminary in Kaneohe, where he served as the dedicated Editor of the school magazine. He ultimately decided to pursue a career in law, graduating first in his class at University of San Francisco's School of Law. After law school, John returned to Honolulu where he eventually opened his own law firm and met his wife of 28 years, Carolyn (Sagadraca). They left Hawaii in 1995 to move to the town of Falmouth, Massachusetts, where they raised their two daughters and resided for over 25 years.
A lover of economics, religion, and history, John studied classical texts and the stock market meticulously throughout his life. He donated many of his books and lecture tapes to the Falmouth Library and Falmouth Academy, where his two youngest daughters graduated in 2012 and 2015. John instilled a curiosity of the mind and a thirst for "ancient wisdom" in all of his children, and always put the education, well-being and security of his family first. A lifelong baseball enthusiast and opera aficionado, he loved traveling Europe -- particularly Italy, France, Greece. Despite extensive travels earlier in life, simpler joys like reading, thinking, smoking cigars, playing games of strategy, and talking to his family fulfilled him up until his death.
John was preceded in death by his two brothers, Stephen P. Hulten and Thomas A. Hulten (Arlene). He is survived by his loving wife Carolyn Hulten, sister Virginia Klein (Ed), children Geoff Hulten (Nicole), Casey Bautista (Olivier), GianPaula Hulten, and Giuliana Hulten, as well as four grandchildren.