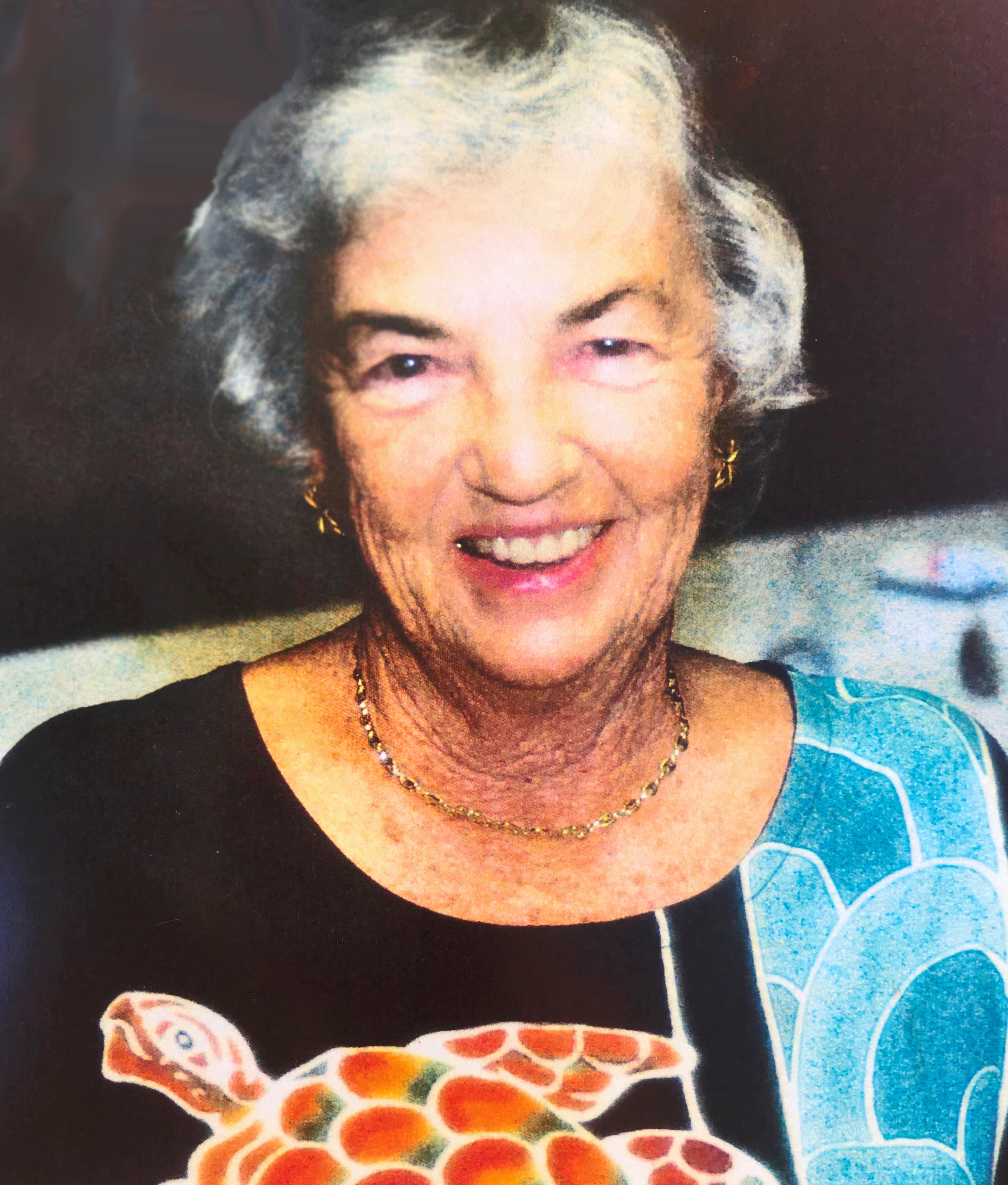 Pattie Black passed away on Dec. 17 in Santa Barbara, California, at the age of 96. She was born in Waco, Texas, and she grew up in Highland Park, Illinois. Pattie graduated from Duke University in 1946, and she was a member of Kappa Alpha Theta.

While in college, she met Hawaii-born Stanley "Pat" Black. They married in Honolulu in 1948, just three days after she arrived in the islands for the first time. Pattie immediately fell in love with Hawaii, and she lived in Honolulu and Puako for 67 years. She moved to Santa Barbara to be closer to family in 2015.

While raising her three sons, Pattie taught at Waiokeola Pre-school in Kahala. During her years on the Big Island, she worked for Royal Hawaiian Airlines at Kamuela Airport, and she and Pat operated a popular B&B.

She was a longtime volunteer for several organizations in Honolulu, including Iolani Palace, Alzheimer's Association, Aina Haina Library and Meals on Wheels. Pattie also loved to travel the world and meet new people.

Pattie was predeceased by her husband, Pat Black. She is survived by her children David, Todd and Rick; their spouses Dianne, Marty and Tomoko; her grandchildren, Ian, Sophia and Amanda; and her sister Jean Graham, of Sarasota, Florida.