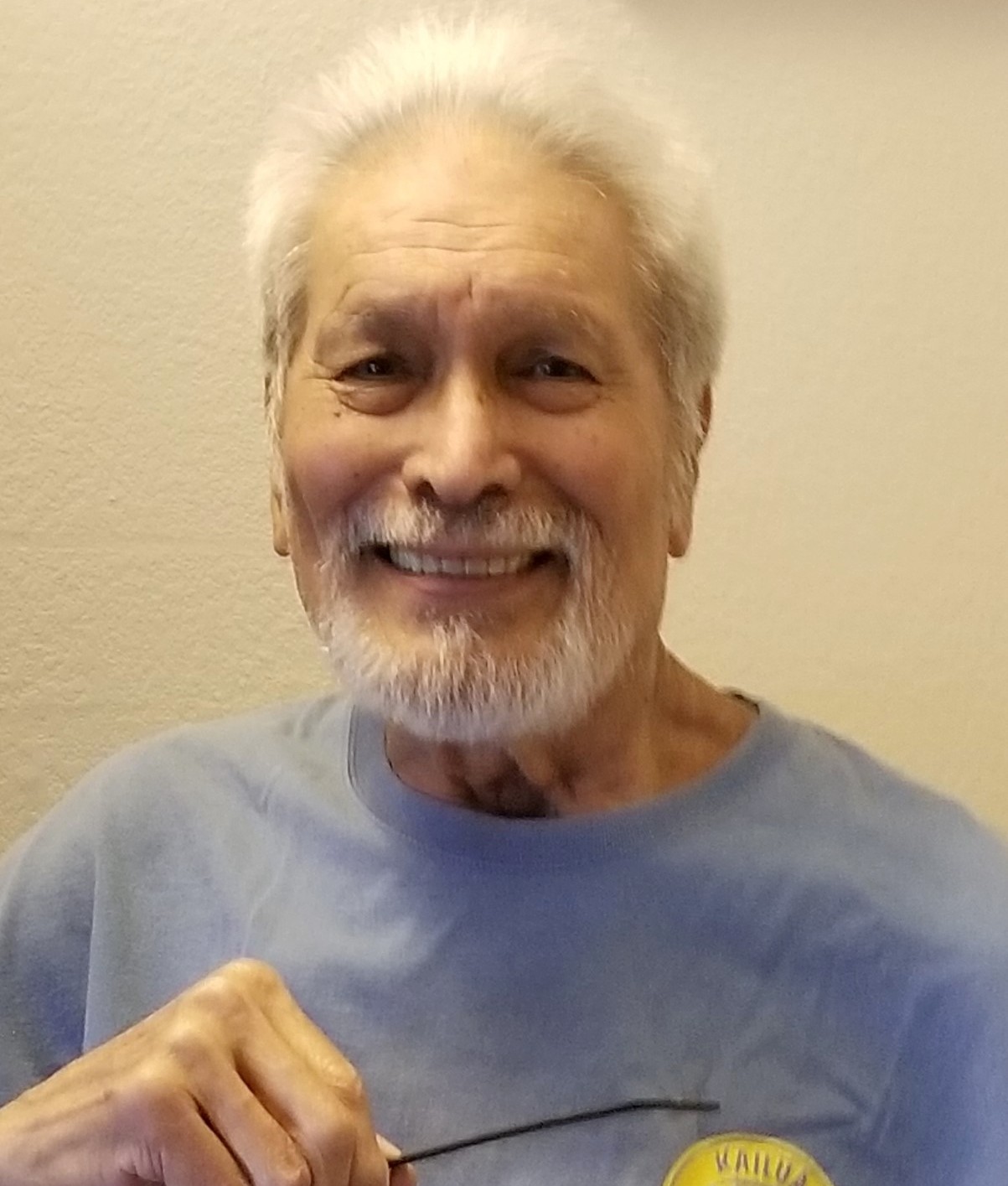 Patrick passed away at home on October 30, 2020, at 80 years of age. He had been diagnosed in March 2019 with cholangiocarcinoma; "defying the longevity odds," he extended his stay with us for more than a year past expectancy for that type of cancer.
He attended Star of the Sea School through eighth grade, and went on to Kamehameha Schools, graduating in the class of '58. His artistic talents were memorialized in the class yearbook with several drawings throughout. Following his gift for art, he enrolled at the California College of Arts and Crafts in Oakland, specializing in advertising designing. His art degree went on temporary hold when he was called up from the army reserves during the Berlin crisis to serve active duty at Fort Lewis, Washington; he graduated with a Bachelor of Fine Arts in 1965, and then returned home to Oahu.
Patrick worked for W.S. Myers & Associates for a few years, during which time his artwork landed on a 50th State Fair program (1967) and a Hawaii High Schools monthly publication (1968). Ultimately, his degree led him to becoming a valued member of the staff of the Star-Bulletin, designing advertising layouts. But, after several years with the Hawaii Newspaper Agency, with a taste of wanderlust, he moved for a few years to the Big Island. Upon his return to Oahu, his vocational pursuits took on various turns.
Patrick was truly conscientious about his health, having been a life-long gym rat like his father (Timmy's, Hawaii Athletic, 24 Hour), and for many years, riding his bike to work. He earned the nickname "Duke" when he was invited to join an outrigger paddling crew in Kailua, developing a strong passion for the sport. Duke enjoyed several years of successful paddling with various masters crews, not only in the regatta seasons, but also in long distance races (including membership in the infamous "Team Viagra" crossing of the Molokai channel), and IVF World Sprints races.
He willingly shared his artistic talents with friends and the paddling world, having designed shirts for Kailua Canoe Club amongst others, but most notably for the club's annual "Kailua Bay Ironman Challenge" with a new design each year for 25 years. Anyone who has paddled in that race has one of his artistic designs on their souvenir shirts.


Known for his caring and gentle soul and loving spirit,
he was one of a kind, missed by many.



Pre-deceased by his parents, Patrick is survived by his wife Mary, his son, Palika (Maggie) Goldstein, and his sisters Bunny (Thane) Halverson, and Arna Goldstein.

Scattering of his ashes and Celebration of Life are pending
due to coronavirus limitations.
For information and to RSVP, please visit his memorial website: https://everloved.com/life-of/patrick-goldstein/.


Donations in his memory should be made to the Hawaii Food Bank.