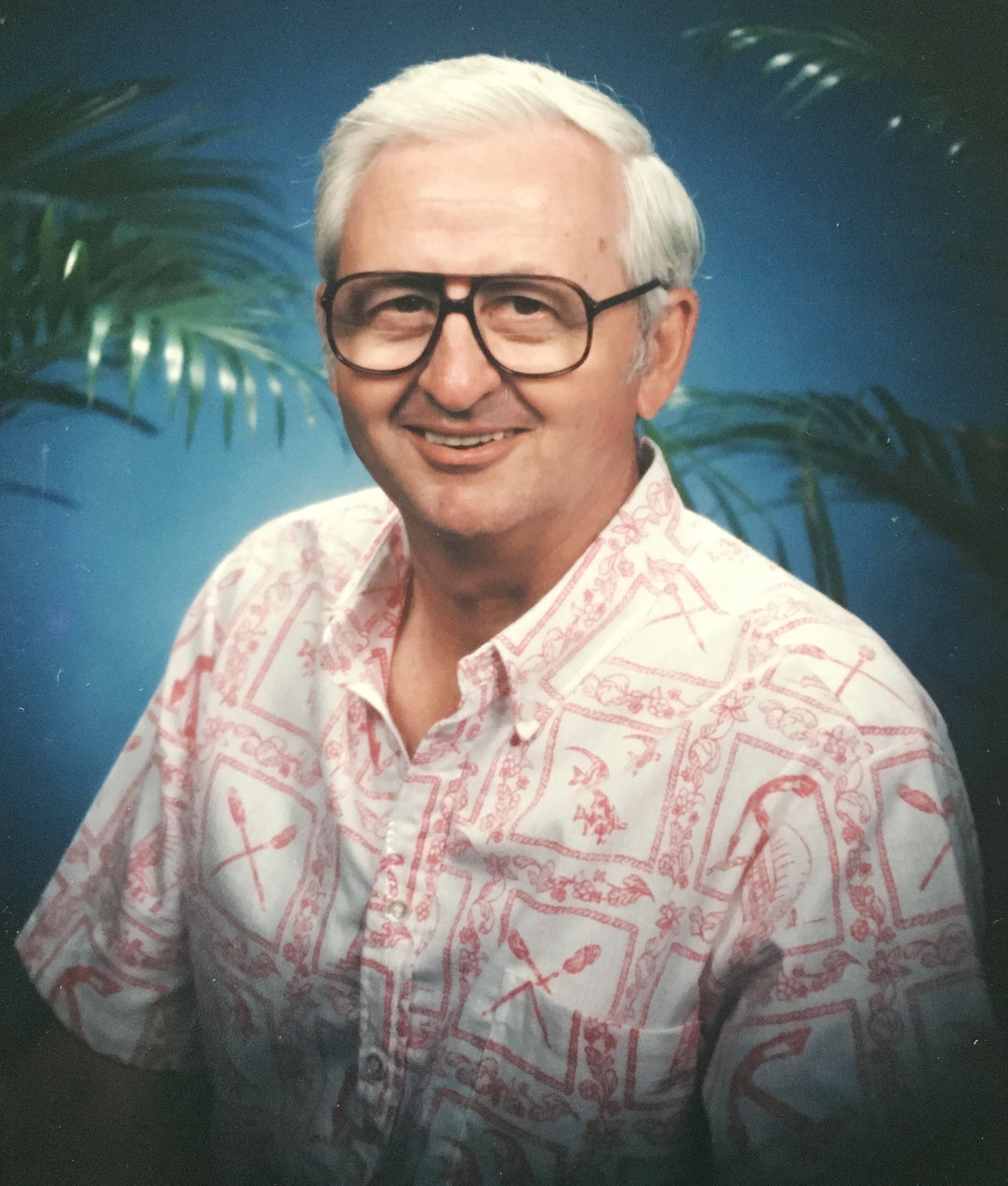 Dale was born in a small farming community called Clements, Kansas. He was raised on a farm and learned how to take care of the animals as well as the fields.
When Dale graduated high school, he worked on the farm for a little while longer, then decided to join the army to see the world. He was stationed in Japan for about a year. After his two years in the army were done, he decided to go back home to Kansas. It was winter and Dale got frost bite. That is when he and a friend decided that they would travel around the world on their own terms. Their first stop was Hawaii. Here he met a lovely young girl named Angel. He fell in love and never left.
Dale and Angel married on October 5, 1959 and they had two children, Liza Mae (Wyatt) Galindo and Dana Carl Wyatt.
Dale's first career was with Hawaiian Telephone Company. He worked as a "CO" supervisor for about 25 years. They offered him an early retirement which he took in 1995. The following year he took the test for the post office and passed. So, he started delivering mail. He loved chatting with the customers on his route. He did this for about 10 years and retired again.
After retiring, he enjoyed many things. He loved to go on coffee breaks. He had different days with different groups. One day would be Hawaiian Tel retirees, another would be with Ham Radio operators, and another would be church friends.
Dale was also a member of many organizations. He was a part of the Scottish Rite; he was a Mason, and he was a Shriner. As a Shriner he became part of the clown's unit. Part of their responsibilities was to entertain the children at the hospital. They also participated in parades to let people know about what they do and to get donations for the hospital. He loved being a Shriner's Clown.
Dale was always available to help. Besides being his granddaughter's main babysitter, he made friends with someone from church who was deaf. He learned sign language so he could communicate better with his friend. He would also take this friend to doctor's appointments and errands around town. Another example, if someone asked to borrow his truck, he would offer his help with the task as well. That is the kind of guy he was.
Dale loved his church and his God. He would volunteer to help at church all the time. He was a deacon, an elder, he served on boards, he helped to fix things around the campus. When a group of church members decided to go to the Holy Land, he was excited to join them. He was so excited he even got his mother-in-law and his daughter to go with him. When, the opportunity came again, he jumped at the chance. The second trip he got baptized in the Jordan River.
Dale will be remembered for his friendly smile and his helpfulness. People remark about what a sweet, nice man he was. He was always ready to sit and have a chat with someone.