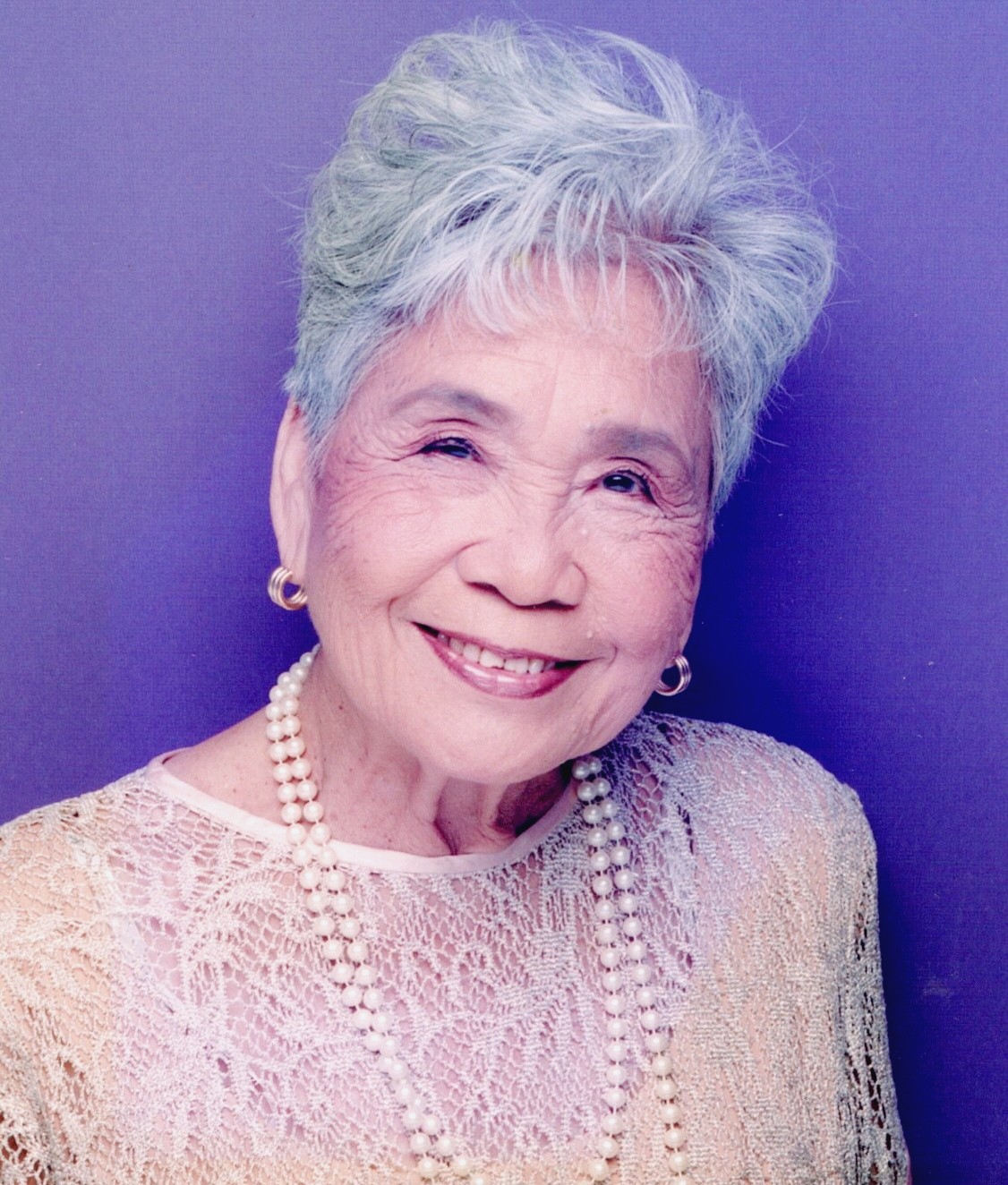 Leonora Layaoen Ortal Parubrub, age 95, of Honolulu, HI, passed away peacefully at Palolo Chinese Home on December 4, 2020, while undergoing short-term rehab. Born in Lubnac, Baay, Batac, Ilocos Norte, Philippines, on October 13, 1925.

She is survived by son, Roland (Tina) Parubrub, Sr., daughters Trina (Arthur, Sr.) Pascual, Tessie (Oscar) Fernando, Edna (Brian Kenji) Higa, Kris Nora (Glenn) Gabriel, Editha (Wilfred) Yago, Carylene (Louis Kupa'a) Furtado, Gladys (Darren) Kawelolani, 20 grandchildren, 22 great-grandchildren, and 5 great-great-grandchildren. She is also survived by brother Emilio (Dolores) Ortal of Ilocos Norte, P.I., sister Corazon Villanueva of Waipahu, and many nieces and nephews. She was preceded in death by her beloved husband, Crispulo Hernando Parubrub, and daughter Evelyn.

Mama Leonora was a gentle and graceful, yet also strong and independent soul. A devout Christian, she was humble, selfless, and hard-working. Leonora always put her children and others first. She dedicated her entire life to her family. She was always sharing her wisdom and had an unwavering faith in God. After retiring from her job at the federal building maintenance department, together with Crispulo, they also opened a successful childcare business. She retired for the second time to take care of her husband Crispulo. Mama, we miss you dearly and you will be forever in our hearts.

Due to Covid-19, a private service will be held on Tuesday, February 16, 2021 at Mililani Memorial Park & Mortuary-Makai Chapel from 8:30am-11:00am, followed by burial at the Valley of the Temples at 12:00pm. A Zoom virtual livestream honoring the life of Leonora will occur during these hours. For further information please go to: https://www.mililanimemorial.com/obituary/leonora-parubrub.