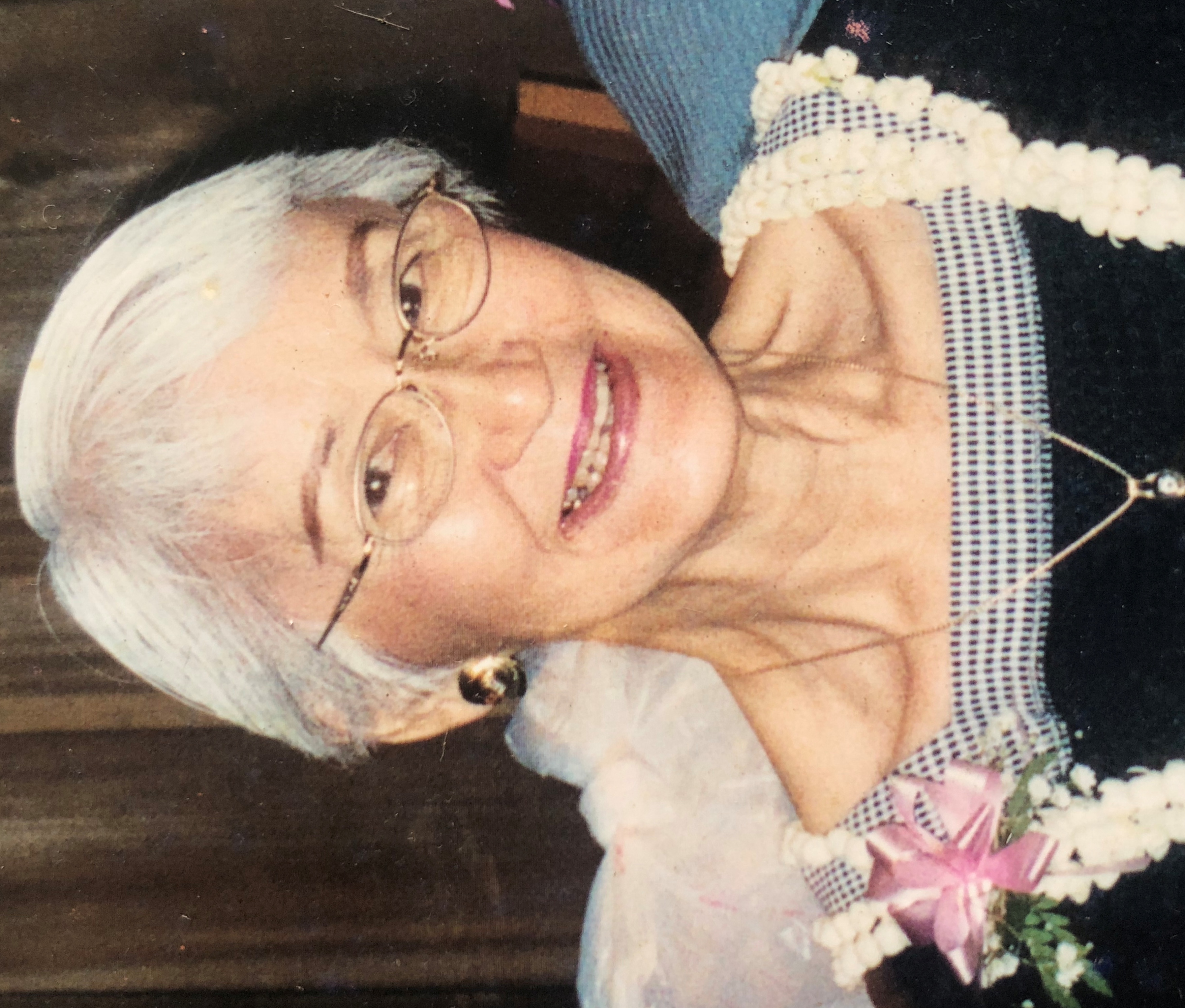 Remembering our beloved Mom and wife…a year has passed since you left. We love and miss you more than words can ever say, your memory and spirit will live long after you…

A beautiful, caring soul, Charlotte went to her final place of rest on February 9, 2020. She was a devoted wife, mother, grandmother, aunt, and friend. Born in Wailuku, Maui to Charles and Mildred Hazama, Charlotte moved to Honolulu where she married her college sweetheart. While raising 5 daughters, Charlotte dedicated her life to helping others. All who love her shall never forget her immeasurable good will, generosity, and faithful support. Her selflessness and abundant heart touched many with charitable service, cheerful visits, care packages and birthday cards sent to everyone she knew.
Charlotte is survived by her loving husband of 62 years, Robert; daughters: Lynn Tomokiyo, Liane (Thomas) Muromoto, Rochelle (Frank) Iwashita, Wendy (Ray) Perez, Lois (Kevin) Brown; 6 grandchildren: Chase, Aja, Tomi, Skyler, Tiani, and Ronan; brother Charles Hazama, niece Ann and nephew Chuck.
Our family extends our heartfelt gratitude for your kind condolences.
A Celebration of her Life is postponed to a later time.