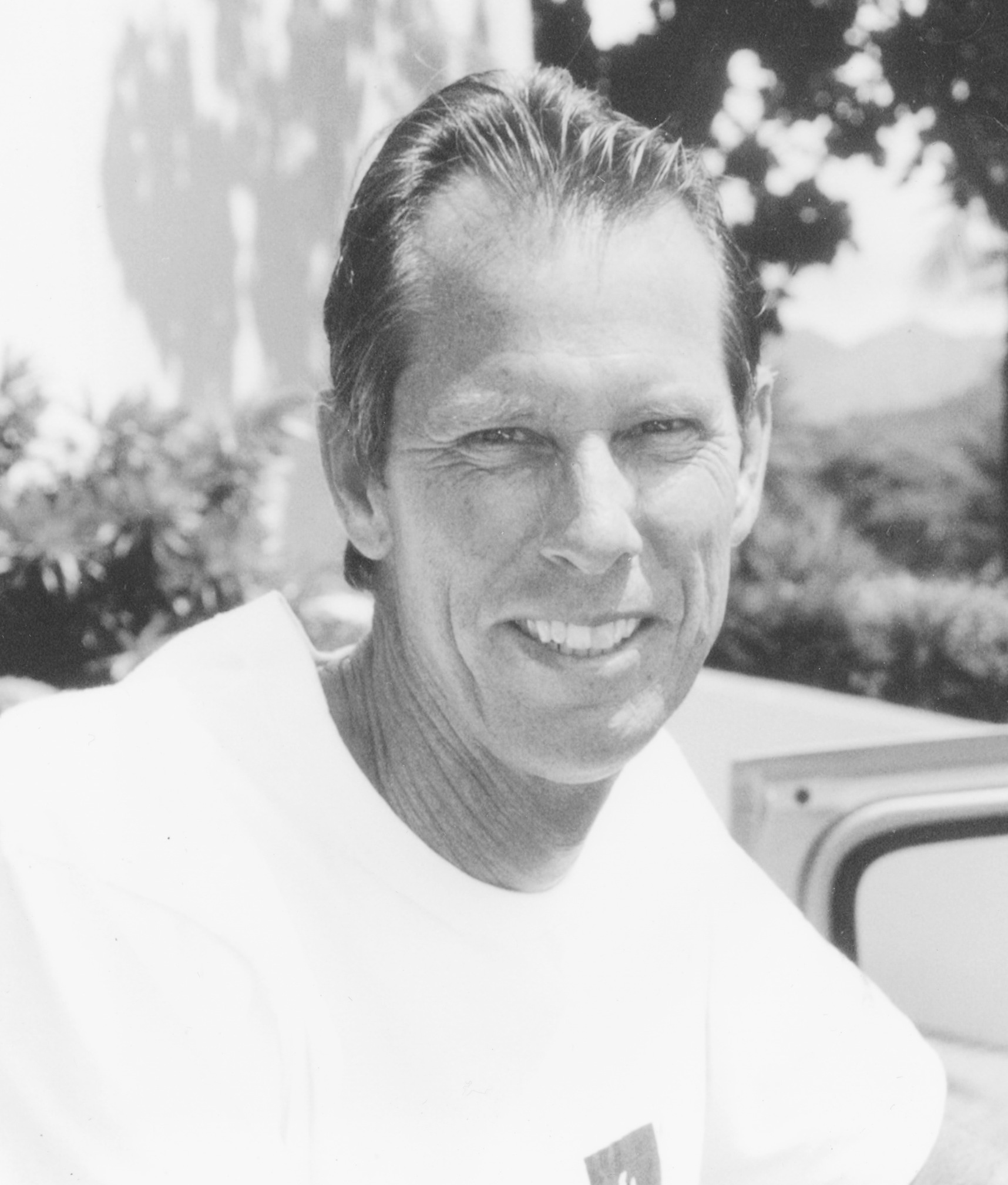 Fray, 72, passed away peacefully surrounded by family at home in Volcano, Hawai'i on December 15, 2020. Born in Honolulu on October 13, 1948 to Francis Rives Heath III and Ann (Jewell) Voorhees, his youth was spent in the waters of O'ahu, where he began a lifelong passion for surfing, sailing, and swimming.
Fray was a '69 summa cum laude graduate of the UCLA School of Engineering, where he walked on to the swim and water polo teams as a freshman, and excelled as an NCAA All-American and champion freestyle swimmer. In the words of one of his Sigma Alpha Epsilon fraternity brothers: "And boy, could that man swim like a knife in the water." In acknowledgement of his athletic achievements and his later service to the Outrigger Duke Kahanamoku Foundation, Fray was inducted into the Hawai'i Swimming Hall of Fame in 2015.
Fray began building his life's work as a carpenter and general contractor, and eventually retired as president of Heath Construction Services, Inc., after an accomplished career managing construction and renovations for many of Hawai'i's museums and historic places. He was honored to contribute to such notable projects as Bishop Museum, Hawai'i Theatre Center, Honolulu Museum of Art, 'Iolani Palace, Lyman Museum, Pearl Harbor Aviation Museum, and Shangri La, and to have served as board president for The Duke Kahanamoku Foundation, and as board member for The Pacific Club and La Pietra – Hawai'i School for Girls.
Fray is survived by his wife Carolyn (Castro); daughters Kelli (David) Cruz and Karla (Duke) Morgan; grandsons Sebastien and Jackson; cousin Ranlet (John) Conway; devoted daschund Gabby, and a loving extended family. Family, friends, and colleagues will remember Fray's steady hand, guidance, and seemingly tireless commitment to the people and places that he loved.

A Celebration of Life will be held at a later date.
Donations in Fray's memory can be made to any of the museums
and non-profit organizations named above.