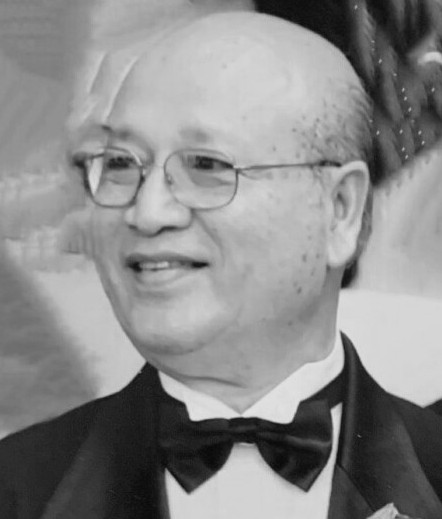 On January 16, 2021, Ireneo, loving Husband, Dad, Uncle, and Grandpa, departed this life at the age of 85 due to COVID-19 pneumonia. He was born in Bauang, La Union, Philippines and longtime Pearl City resident. He is survived by his wife of 56 years, Elnora; three sons, Clyde (Carolyn), Marlon, and Glenn (Gina); sister, Josefina Agbayani; several grandchildren; and countless extended family members. Notably, he cherished time with his grandchildren, Connor, Van, and Elle, and longed to see his granddaughters, Kylee and Loryn.

He honorably served "silent and deep" in the United States Navy keeping his fellow submariners well fed and never spoke of the Presidential Unit Citation awarded for "Operation Sand Dollar" while aboard the USS Halibut. Following his military service, he obtained a degree in food service management from the UH-Kapi'olani Community College.

Ernie's restaurant career is well known for his welcoming smile, dedication, and hospitality working long hours managing Kelly's Restaurant and Royal Steak and Seafood House. In semi-retirement, he became a certified nurse assistant to support his wife's adult residential care home.

He generously opened his home to family members and friends without expecting anything in return. He enjoyed buffet-style cooking, dancing the cha-cha, feeding persistent pigeons, tending to his Manila palms and orchids, lounging around the house with several of his pet dogs, and listening to his library of recorded tape music. He will be greatly missed by all who knew him for his kindness, charming demeanor, sense of humor, and Filipino delicacies.

His family wishes to express their profound appreciation to supportive family and friends during this difficult time; especially to his caregivers, Jingle, Lora, and Lorna, when he was unable to live independently following his wife's stroke. Much thanks to the Honolulu VA Geriatrics team and CareResource Hawaii therapists for providing invaluable home services. Thank you also to the healthcare staff at Pali Momi Medical Center and Hale Nani Nursing Home and Rehabilitation Center for taking care of him following his stroke. Our family would also like to salute the unsung health heroes of the Queens Medical Center COVID-19 unit for the attention and comfort they provided to Ernie so he could take his last breath peacefully and not be alone in his remaining hours. Everyone's generosity, well wishes, and expressions of condolence are heartfelt. Maraming maraming salamat po!

Donations in his memory should be made to the University of Hawaii Culinary Institute of the Pacific. Due to COVID-19 restrictions, a private funeral service will be held at Mililani Memorial Park to include military honors. If anyone is interested in sharing photos/videos, favorite stories, or words of condolence, please go online to the Mililani Memorial Park website:
https://www.mililanimemorial.com/obituary/Ireneo-Rimando.

"His true wealth was in his generous heart.
And what endless wealth he did have."