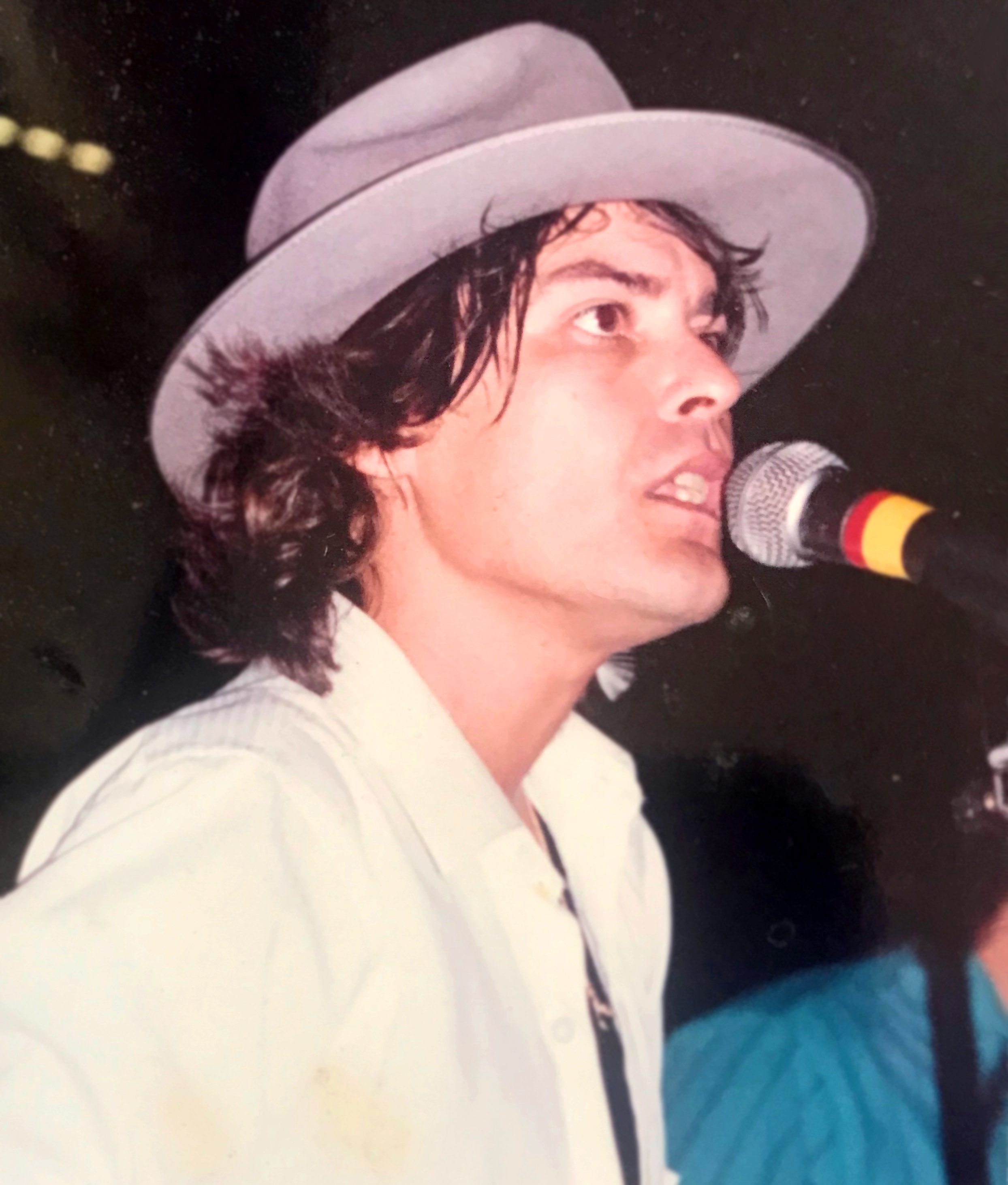 Mark Avery Prados, well-known island Blues musician, died on June 4, 2020. He was 63. Mark was born in Honolulu and spent most of his life as a harmonica player, composer and singer, fronting the bands Mojo Hand, Hoodoo Man Blues, The Enablers, and a host of others for well over 40 years. He was also the featured front-man for Honolulu Slim and the Diamonds on the East Coast for 3 years. Mark grew up in East Honolulu and had many lifelong friends, some going back to Koko Head Elementary School. Besides his dedication to music, he worked in music shops and assisted in repairing musical instruments for public and private schools on O'ahu. For the past 15 years, he repaired harmonicas for local, national and international clients.
Mark is survived by brothers and sisters Kewina Hastings, Harold Prados Jr., Napua Demers, Albert Prados (Claudia), Mary Ivicic, Alfred Prados (Jani), Anthony Prados, Warren Prados (Margaret) Laura Prados, numerous nephews, nieces and cousins. He is predeceased by his father Harold Prados Sr., mother Lilllian Cummings-Prados, and a sister Odette Crossman.
Funerary arrangements are being handled by UH Manoa Willed Body Program for the John A Burns School of Medicine (JABSOM). This year, due to the Covid-19 pandemic, it will be a virtual service held on Saturday, April 10, 2021. The Memorial Service will begin promptly at 10:00AM via this link: https://www.hawaii.edu/itunesu/vlive/?s=memorial.sdp. The above link will go active at 9:45AM. For any problems contact: vidpro-L@lists.hawaii.edu.