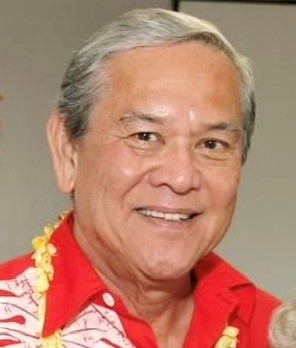 Walter P. Yim, Sr., 86, of Honolulu, Hawaii passed away on January 23, 2021 at his home in Manoa. Born on June 17, 1934, he was raised in Liliha on Panui Street. He attended Lanakila Elementary and Kawananakoa Intermediate before being accepted into Kamehameha Schools, from which he graduated in 1952. He later graduated from the University of Hawaii, College of Business Administration.

Walter started his professional career in the Right-of-Way Branch at the Hawaii Department of Transportation, buying land for what would eventually become the H-1 freeway in the Kaimuki area. He later moved to Pioneer Federal Savings & Loan where he managed the Kapiolani branch. Walter's career took him to AMFAC next, as a Senior Vice President of Land Development. Finally, in 1975, Walter started his own real estate sales and commercial development company, Walter P. Yim & Associates.

He was an active community volunteer. He served as chair of various boards, such as the Honolulu Community Action Program (HCAP), the Native Nawaiian Chamber of Commerce, the 'OHA Revolving Loan Fund, and the Kawaiaha'o Church Pre-School. Walter also served on the Honolulu Board of Realtors Mediation Committee. He was a member of various clubs in his lifetime, including Mamaka 'Aialo, Na Hoaloha, and the East Manoa Lions Club. He was the recipient of the prestigious Native Hawaiian Chamber of Commerce O'o Award in 1998. In 2006, he was also inducted into the Kamehameha Schools Alumni Hall of Fame for his contributions to the Hawaii business community.

Walter loved to sing and spend time with his family and friends. He loved to fix bicycles and ride them around Manoa. His most treasured traditions were extended family parties at his house in Manoa, and weekly Sunday night dinners with his sons, their families, and other special guests.

He is survived by his wife, Mildred, and three sons, Walter Jr. (Elsie), Carlton (Emy), and Kevin (Jodie), as well as 8 grandchildren, 7 great grandchildren, and numerous nieces and nephews. He is predeceased by his parents, brothers, sisters, and his second-eldest son, James.

Private services were held.