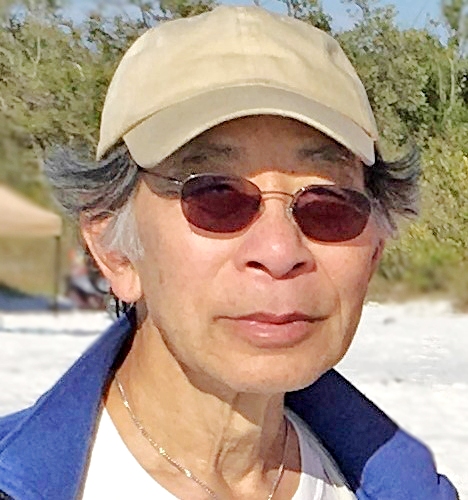 74, of Northfield, passed away on Friday, February 19, 2021 at Reflections Care Suites in Northfield.

Alvin Kwock Hinn Ho was born in Honolulu, HI on May 28, 1947 to Edward and Lois (Chun) Ho. He was raised there and graduated from Punahou School. Alvin attended University of Oregon and received a bachelor's and master's degree. He attended New York University to pursue his PHD and worked at the university.

While at NYU, Alvin met the love of his life, Mary Matchefts, and they were married on August 19, 1972. They stayed in New York and Alvin worked mostly in show business as a stage manager, lighting designer, and theatrical electrician. In 1986, Alvin and Mary moved to Northfield with their two children. They felt it would be a nice place to raise their children, and Mary had grown up in Duluth and Green Bay. Alvin worked for various clinics and hospitals as a medical lab technician.

Alvin was a member of the Northfield Arts Guild and enjoyed the privilege of helping those there, given his experience in theatre. He was a generous person, with his time and treasure, and an exceptional cook. Being a good cook, he also loved to eat. Alvin was a social person, enjoyed parties and conversation, and volunteered when the opportunity arose. After retiring, Mary and Alvin enjoyed travelling together, most notably to Paris (multiple times), Vienna, Austria, and Machu Pichu in Peru. He was a loving husband, father, and grandfather and will be deeply missed.

Alvin is survived by his wife, Mary; children, Christopher (Tiffany) of Las Vegas and Nicholas of Northfield; and grandchildren, Adeline and Rumi. He was preceded in death by his parents.

A celebration of life reception will be held in the summer of 2021, due to the current COVID-19 restrictions.

Arrangements are with Bierman Funeral Home & Crematory, Northfield. www.biermanfuneralhome.com.