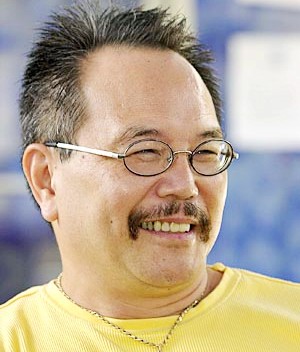 Gordon Hiroshi Okamoto, Jr., 67, passed away on December 20, 2020 in Upland, CA after suffering a heart attack.

Gordon is survived by his mother Yun Moi, son Kyle, and siblings Carmen, Ramona, Blair, et al. He was predeceased by his father, Kohei "Gordon" H. Okamoto, Sr., and sister Inez.

Born November 14, 1953 in Los Angeles, CA, Gordon spent his childhood years in Hawaii until the family moved back to California in 1967, eventually settling in Upland. After working in sales and opening a karate studio in the Inland Empire in the 1980s, the islands called him back. It was there Gordon found his passion as a food broker. He promoted local agriculture and food producers, and built ties with sustainable fishing operations in Vietnam and New Zealand. A tireless entrepreneur, he also owned and operated Oahu's first drive-thru coffee shop in Manoa, It's A Beautiful Day Kafé in the early 2000s. Towards the end of that decade, he moved back home to Upland to be closer to family and work as an investment consultant.

Although Gordon's passing was sudden and unexpected, his larger-than-life personality and deeds will be remembered by many. Due to pandemic restrictions, no funeral services were held. Aloha 'oe, dear brother.