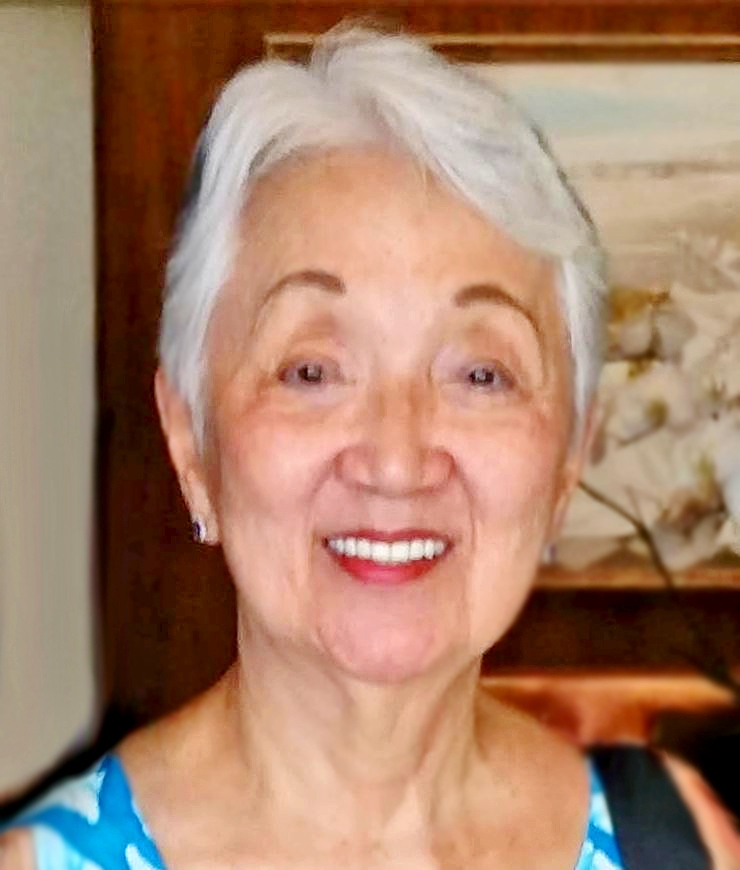 Amy Ayame Farias passed away unexpectedly on February 13, 2021 at the age of 84. Few would have believed her age due to her youthful appearance and energy. Amy was born in Hilo on August 26, 1936 to Moichi and Midori Furukawa. She had two brothers, Stanley and Wallace. Amy grew up in Olaa (now Keaau), and was one of the "Olaa beauties", a group of young women who remained friends throughout their lives.

Amy graduated from Hilo High School in 1955. She married her childhood sweetheart John and had a daughter, Cynthia. (Amy and John later divorced but remained friends). Amy attended the University of Hawaii and graduated with a degree in education. After moving back to Hilo, Amy taught English and Social Studies at Hilo High School. Strict but caring, she loved her students, and was always regarded as one of the cool teachers. Amy also taught at Central Intermediate and Kapiolani Elementary, and retired as principal of Waiakea Intermediate. She found her calling in teaching and touched countless lives throughout her long career.

While at Central Intermediate, Amy became an avid golfer, zipping over to the Moanalua Golf Course every day after work for a round of golf and, of course, the get togethers at the 19th hole. In her retirement years, Amy enjoyed reading, travelling, ballroom dancing, beachcombing and shopping. She was well versed on politics and environmental issues and advocated against the use of GMO and pesticides in agriculture. She was a student of Buddhism. Amy also loved to collect recipes. She loved poetry, literature and philosophy, and was a gifted writer.

But probably what defined Amy the most was her love for animals. She rescued many strays and was, admittedly, a clandestine cat feeder. But her greatest rescue was of a neglected little black dog named Yvette, who lived next door to Amy's mother Midori in their old family house in 9 ½ Mile Camp, Olaa. When Midori moved to a care home, and Amy had packed up all Midori's belongings and was driving out of the camp on the last day, Yvette followed Amy's car to the main road. Fearing Yvette would be hurt, Amy returned her to the neighbor. The very next day Amy bought Yvette from the neighbor. She soon found that under that dirty and matted fur was a beautiful pure bred poodle! Amy and Yvette were inseparable, and we know that Yvette was there to meet her at the Rainbow Bridge.

Amy is survived by her daughter Cynthia Farias, nieces Cindy Furukawa and Lynette Roster, nieces and nephews from the Farias side who still called her "Aunty", fur babies Kitty and Mizu, many dear friends, and many former students who she taught and inspired. Sail on silver girl…Sail on by…Your time has come to shine…All your dreams are on their way…See how they shine… Oh, if you need a friend...I'm sailing right behind…Like a bridge over troubled water...I will ease your mind…Like a bridge over troubled water…I will ease your mind. Bridge Over Troubled Water, Simon & Garfunkel

Due to the pandemic, services are pending. Memorial donations may be made to the Hawaiian Humane Society, 2700 Waialae Avenue, Honolulu, Hawaii 96826.