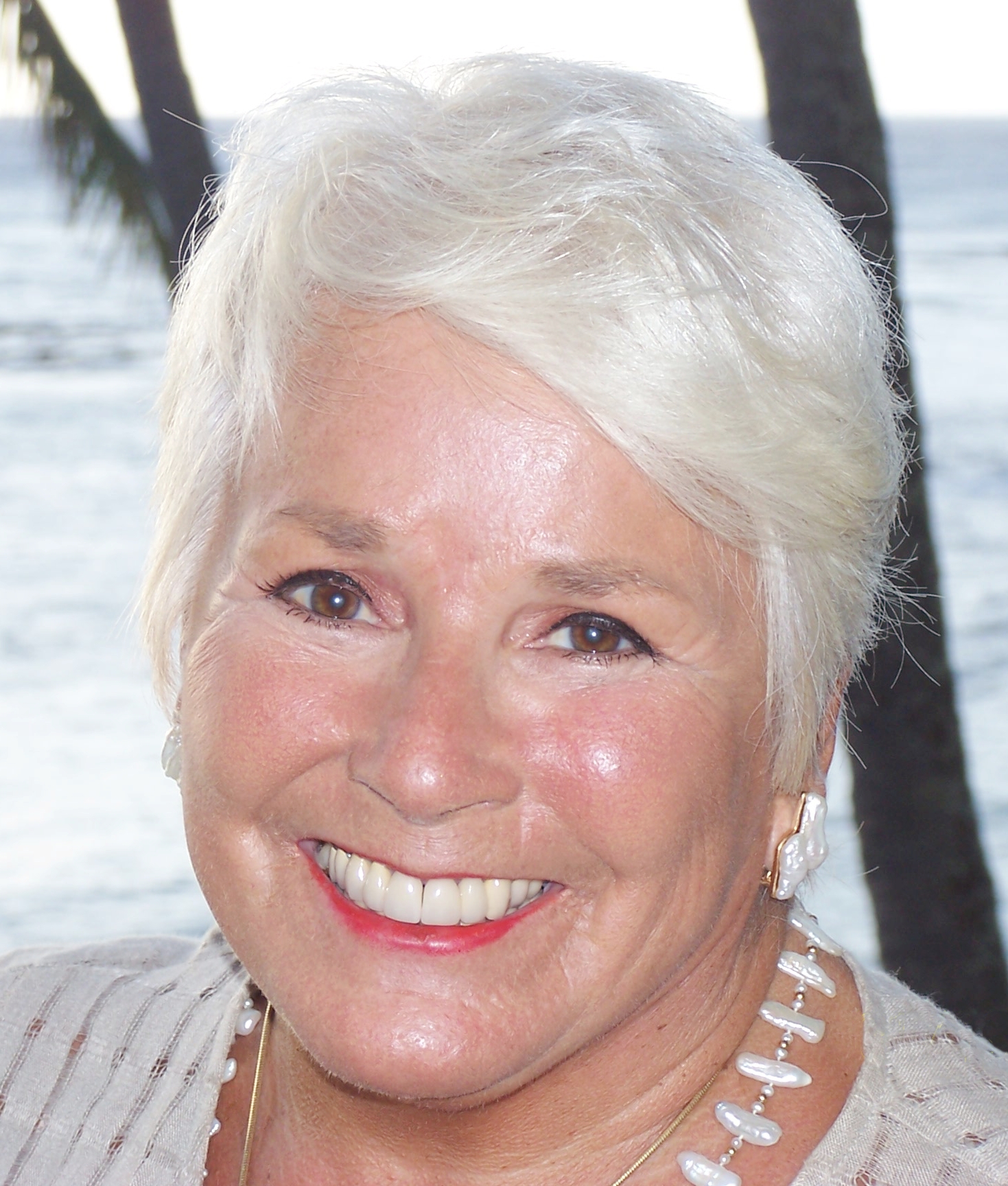 Honolulu- Elise Marie vonScheele Campbell, fondly called "Corky" by all, passed away peacefully into the care of her Lord and Savior in Honolulu on March 7, 2021 at the age of 80. She was born in the Alutiiq village Afognak, Alaska on July 4, 1940 to Herman and Marie Loe vonScheele. The family moved to Seattle in 1942 where Corky grew up on Seattle's Queen Anne Hill. Ever charismatic, Corky was chosen to be a Seafair Princess in 1958 and afterward she attended the University of Washington and Everett Junior College. After school, Corky trained to become a flight attendant and worked for Pacific Northern Airlines and Northwest Orient Airlines as a flight attendant and then trainer accumulating over 38 years' service before her retirement in 2000. Traveling was a passion of Corky's and her time as a flight attendant allowed her to travel the world; her favorite destinations were to Osaka, Japan and Seoul, South Korea where she fell in love with the Asian arts and culture. In 1975, she volunteered to fly on trips evacuating United States servicemen out of Viet Nam. Her quick wit and affable nature made Corky a natural flight attendant and fun travelling companion.
Corky married Peter Foss Campbell on February 14, 1985. The couple renovated her Ballard home on Seaview Avenue where the passing boats would admire the beautiful flower arrangements she tended on the decks. Corky loved cooking and having guests over, especially the eight grandchildren to whom she was Tutu. Always energetic, Corky volunteered her time at several organizations. She is a past member of the Discovery Shop of the American Cancer Society, and most dear to her heart was the Norse Home Retirement Center, where she volunteered countless hours over dozens of years and served on the Board of Directors. Corky was also a proud Native Alaskan. She was a member of the Afognak Native Association, Koniag, Inc., and a member of the Alutiiq Museum in Kodiak, Alaska. In 2006, Pete and Corky moved permanently to Honolulu where Corky was a faithful member and volunteer at Christ Centered Community Church where she was a long-time greeter with a famously welcoming smile and personality. She was also a member of the Outrigger Canoe Club.
Corky is preceded in death by her parents and three of her siblings: Roberta Middleton, Karl vonScheele, and Edward vonScheele. She is survived by her husband Pete and his children: Andrew (Terri) Campbell, Richard (Trish) Campbell and Wendy (Dane) Hansen; eight grandchildren, and two siblings, Hermwald vonScheele and Richard vonScheele. Corky was a faithful friend of Bill W. since 1977.
Corky will be interred at Mount Pleasant Cemetery in Seattle's Queen Ann Hill where she grew up. The family will arrange a Celebration of Corky's life in both Honolulu and Seattle once Covid-19 restrictions are relaxed. In lieu of flowers, donations can be made in Corky's name to the Sidney and Barbara Campbell Maritime Studies Fellowship Foundation at the University of Washington School of Marine Affairs, Box 355685 Seattle, WA 98195 or the Norse Home Retirement Center, 5311 Phinney Ave. N., Seattle, WA 98103.