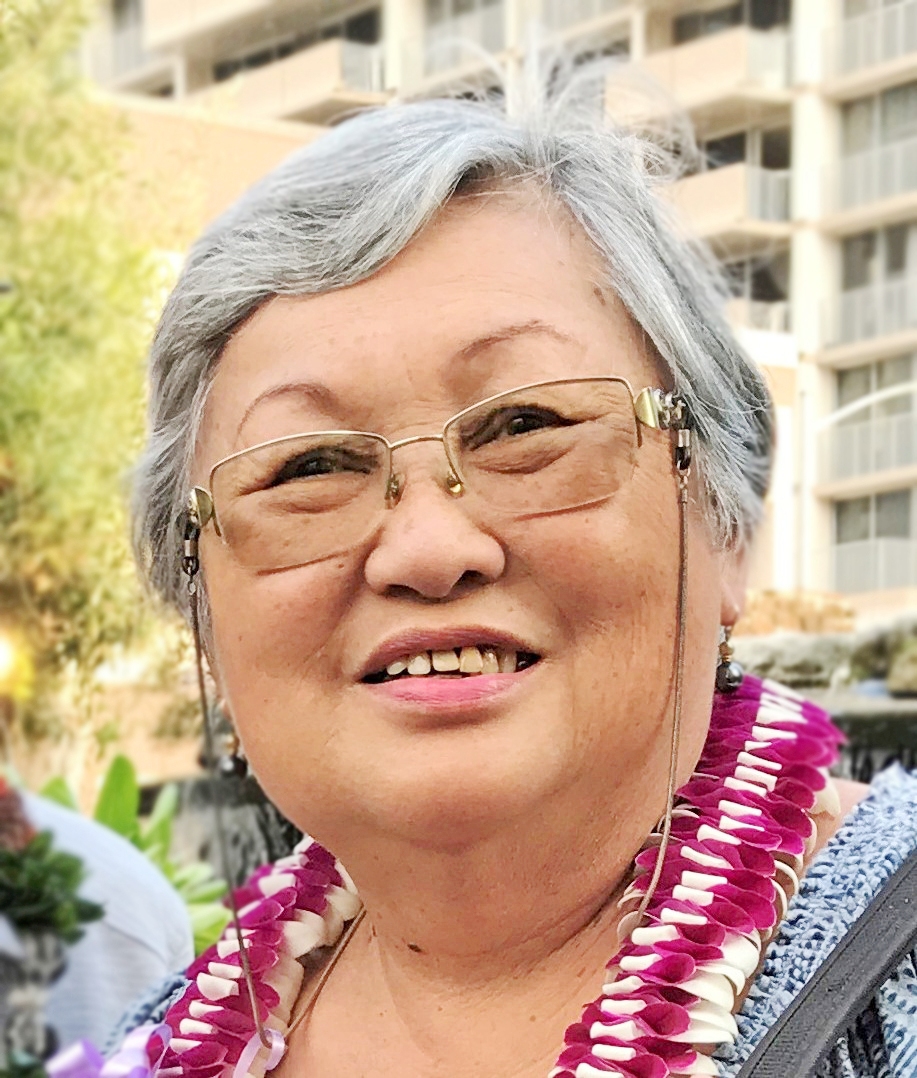 73, of Mililani, Hawaii, passed away on February 21, 2021. She was born in Honolulu, Hawai`i. She is survived by her beloved husband Ted; children Clint Nagata and Denise (Michael) Beauchemin; grandchildren Cole, Nicole and Ian; and sisters Maylene Acosta, Malie Hirao and Josie De La Cruz (Alberta Pukahi). She is preceded in death by her mother, Agnes De La Cruz; and her brothers Peter De La Cruz, John De La Cruz and Thomas De La Cruz.

Those of us who had the privilege of being a part of her life are better for it. With her unassuming presence and strength, she loved and supported her family and friends unconditionally - always giving without expecting anything in return other than their happiness. "Tutu" was an amazing grand- mother, who tenderly doted on her "grand angels", while also patiently taking the time to teach them life lessons along the way. Together with her husband, whom she fondly referred to as "her better half", she touched our lives and our hearts in so many ways and so many times.

Thank you for your love. You will be forever in our hearts. Aloha wau `ia `oe.

Private services were held March 18, 2021. In lieu of monetary gifts, please keep the family in your thoughts.