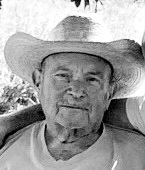 Robb Edwin Imonen was born on March 18, 1941 in Highland Park, Michigan of proud Finnish American heritage.

Robb was a survivor of Polio as a child and went on to live a life full of love, adventure and family. He served 21 years Active Duty in the United States Army Medical Corps as Chief of both Radiation Therapy and later of Psychiatry, following a second residency. He retired from the military in 1994 as a Colonel. He completed his career of public service as the Director of Behavioral Health for Marquette General Hospital in the Upper Peninsula of Michigan.

Having raised four children in Hawaii, the Islands were home for him and Elodie S. Imonen, his wife of 55 Years. They devoted themselves to each other, their children, (sons Brent and wife Sarie, Mark, Lee and wife Kate, and daughter Kai) their six grandchildren (Brock, Maile, Zane, Mason, Brodie, and Samia) and to the farm that they dreamed up together, on the Hamakua Coast.

Ever curious, Robb was a life-long reader and learner; able to absorb and share lifetimes of knowledge with whomever would join him to talk story. He could debate almost any topic from many angles, but was always quick to leave differences behind, and to get on with the real joy of friendship he found with others.

Robb loved people and to see the world through travel. Many a time were the day's adventures shared between Elodie and Robb over a fine meal, in a new place with a beautiful view. They covered a lot of ground together.

Robb touched the lives of many; as a doctor, a mentor of young physicians, a friend, neighbor, father, grandfather and husband.

He enjoyed his spiritual life and sense of community that he shared as an active member of Honokaa United Methodist Church-his other Ohana.

Robb Edwin Imonen passed away on March 3rd, 2021 at home on the farm, surrounded by his wife and children.

He will be missed always, but never forgotten.
SISU Pappa- A hui hou. We love you.