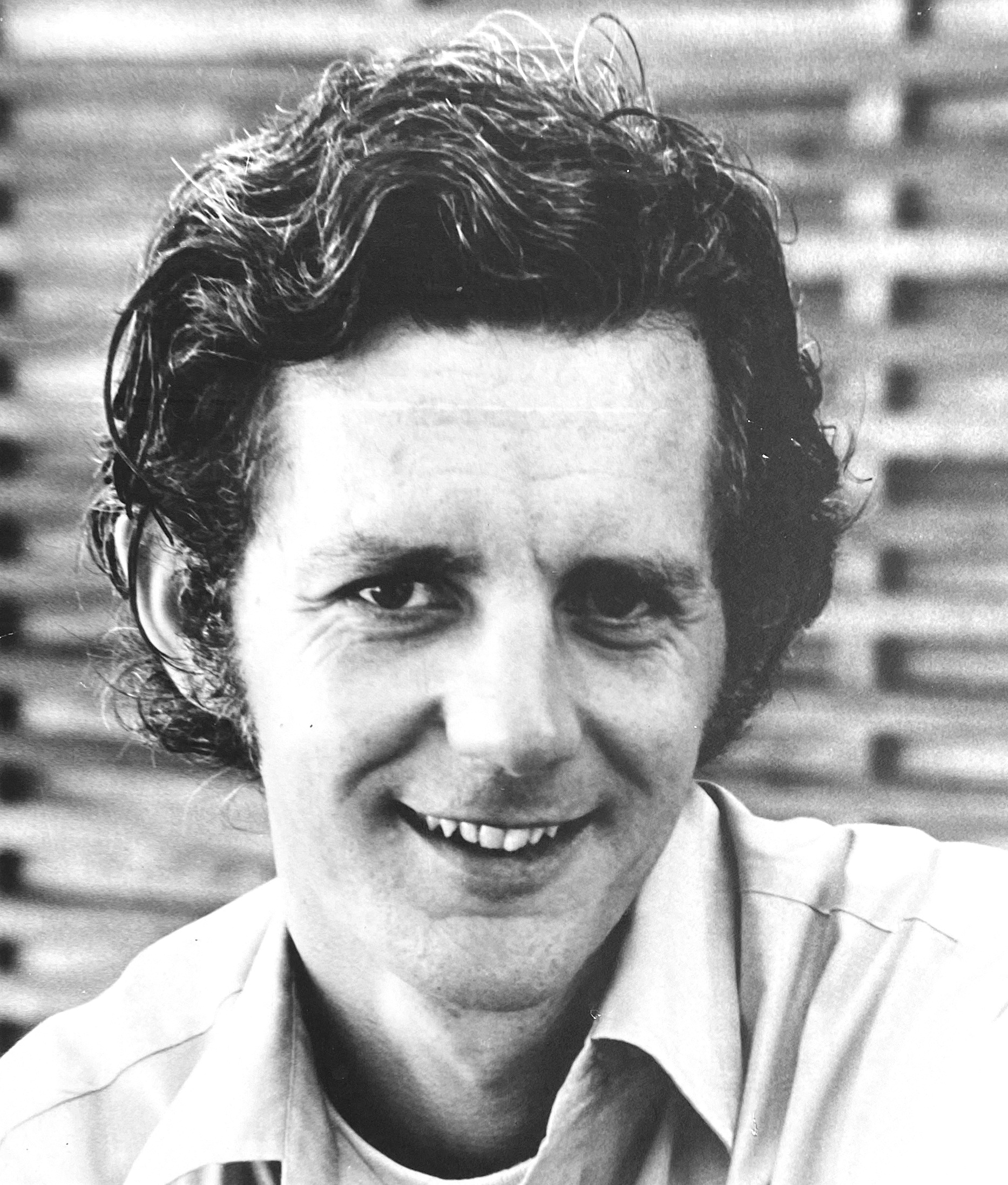 Ron Kowalke, an extraordinarily productive artist and inspired professor at the University of Hawaii for years, died peacefully at his home in Kailua, HI on February 26, 2021. He was 84 years old. His artist wife Kit, who taught design at Honolulu Community College for many years, died of cancer in 2016.

The son of second generation Polish immigrant parents who raised their family on the South Side of Chicago, Kowalke became a world renowned artist whose major works are in the permanent collections of the New York Metropolitan Museum, Boston Museum of Fine Arts, the Library of Congress, Davidson College, the Yale University Art Gallery, among others.

Kowalke's greatest passions were life with his wife Kit, his children and grandchildren, teaching art to generations of students, worldwide travel and exhibitions of his work, and his constant creation of an unusual variety of works of art: he painted, drew, engraved and printed, and made sculptures in stone, bronze, and glass.

When Kowalke spoke about his passions, including any of the hundreds of former students he instructed, his face would light up with enthusiasm, and he would speak about them in loving detail.

In 2011 he wrote about his own creative process for an exhibit of his work in Beijing, China:

"Considering the nature of my creativity, I have found that my nature constantly questions, explores, invents, builds, destroys and rebuilds with the processes of experimentation, technical expertise, and daring.
I dance and play with images and trust the creative process.
Leaping into the unknown, into the abyss of birthing soil, wet with the juice of danger, knowing that the journey is ripe with twists, turns, detours, trickery, illusion, jokes and threats, brings both joy and anger. I trust my process. I am fearless in the studio."

Kowalke attended the Art Institute of Chicago and the University of Chicago, and earned his BA from Rockford University in 1959. After earning his MFA from Cranbrook Academy of Art in 1960, he taught art at Northern Illinois University, and then at the Swain School of Art in New Bedford, Massachusetts. In 1969 he accepted a faculty position at the University of Hawai'i Manoa Art Department--he taught there until his retirement in 2000.

Ron Kowalke is survived by his children Christine and her husband Michael Sommerlad, Jordan and his partner Joanie Parsons, Peter, and Leah; his grandchildren Hannah and Noah Sommerlad, Erika Kowalke, Christopher Masagatani and his wife Tatom, and Paminus Murigo, and great grandchild Nahenahe Tomlin Masagatani.

We invite friends and out of town relatives to add their thoughts and memories to Ron's Facebook page or email them to Christine Kowalke at chris@hooplagroupla.com.

Due to COVID-19, only an intimate family ceremony was held to honor his life.