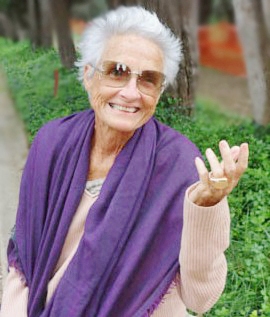 Born in Modesto, California on April 9, 1929. Died in Mauna Kea, Hawaii May 26, 2021.

Dotti spent her life living in Oakdale, California and actively participating in her family ranching business as an owner of V. A. Rodden Inc, and Quinto Ranch. She enjoyed teaching swimming at the Oakdale Plunge swimming pool. The family were members of St. Matthias Episcopal Church in Oakdale. She had a passion for the culinary arts and gardening.

She was a member of the Cultus Club of Oakdale, and graduated with a B.A. in Modern Art history and English.

She was married to Don Jackson for 68 years. She lived in Hawaii for 15 years.

She is survived by her three children, Terry, Tom and Bill; 6 grandchildren and 5 great- grandchildren.

Dotti lived an extraordinary and exciting life and was an adventurous traveler.

Donations: Oakdale Cowboy Museum; St. Augustine's Episcopal Church, scholarships http://www.staugustineskohala.com. No funeral services.