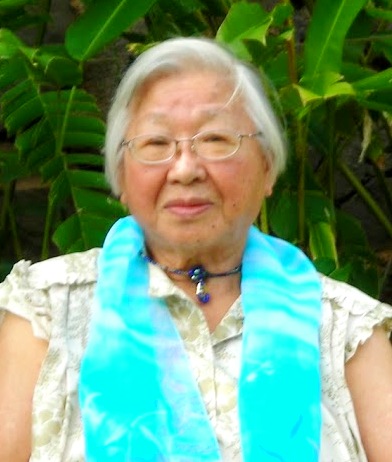 Leocadia (Leo) H. Raymond, 94, passed away peacefully in her home on Thursday, May 27, 2021.

She was born on Maui on January 27, 1927. After being raised in Keokea, she moved to Wailuku to attend St. Anthony for high school. She worked as a telephone operator on Maui before meeting her husband George G. Raymond "GG". She raised four children – Charlynn M. Raymond Ortiz (Frank), Kathyrnn A., Tanya L. (Jamie Gentry) and Charles "Kale" E. (Gina). In 1965, the family moved to Honolulu where she remained until her passing. While on Oahu she helped run the family business with her husband GG.

She was gracious, kind, and non-judgemental. Family was important to her and all were welcome into her home where her meals were legendary. She will be sorely missed.

Also survived by nine grandchildren – Benjamin and Keola Williams, Malia Williams Cawaling, Ululani and Maika Ortiz, and Camille, Ramona, Rusty, and Gabrielle Raymond; six great- grandchildren – Nalani, Kona, and Kainalu Williams and Kalei, Nohea, and Nainoa Cawaling; step children – Keoki Raymond, Grace Livingston and Robin Zimmerman.

The family would like to thank Island Hospice, friends and family for their support in her final days.

Services in Honolulu on Tuesday, June 15, Borthwick Mauka Chapel (Mauna Kea St.); 10:30 AM – Viewing; 11:30 AM – Service.

Services in Maui on Thursday, June 17; Norman' s Mortuary Wailuku; 10:30 AM – Viewing; 11:30 AM – Service; 2:00 PM - Burial at Maui Memorial Park.