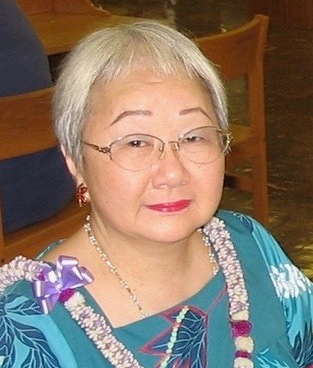 Our Beloved Sister, Aunty, Neighbor and Friend, passed away unexpectedly on April 24, 2021.
Born at home in Honolulu, Verna was the youngest of six children. After attending Chaminade University, Verna earned a Masters in Library Science from UC Berkeley and a Masters in Hawaiian Studies from the University of Hawaii. Verna enjoyed a long career as a librarian at UH and, after retirement, continued to volunteer. Verna was a faithful parishioner of the Co-Cathedral of St.Theresa in Honolulu.
Verna was gracious, gentle-mannered, charitable, and curious. She enjoyed traveling throughout the world, including cruises with family, and visits to her parents' ancestral villages in China.
Verna is predeceased by her parents, Siu Kau Young and Yim King Young, brother Dr. James Young, and sister Loretta Young. Her siblings Richard Young, Patsy Choy, and Vera Kina will remember Verna's dedication to the care of their mother and sister. Verna will be dearly missed by her 11 nieces and nephews, dear friend Nana, and many classmates and colleagues. A Memorial mass will be held on July 24, 2021 at 9:30 a.m. at St. Theresa.
Donations can be made to St. Theresa or to a charity of your choice.