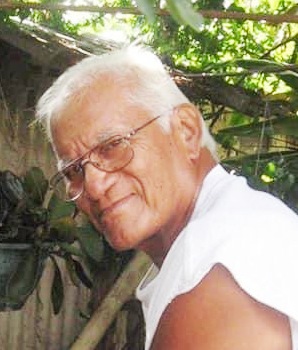 Piwai, 85, passed away on May 23, 2021. Piwai was born in Hana, Maui. He moved to Molokai with his family. He later relocated to Honolulu. Piwai was a union member of the Ironworkers of Honolulu & California. He was an avid fisherman.
Piwai is survived by Crispin (Jen) Arakaki, Maui, Leroy (Lani) Bustamente, Wahiawa, Leana (Terence) Way, Las Vegas. Brother John Leonard (Cheryl) Bustamente, Las Vegas; sisters: Anita Visoria & Cecila Eala, Molokai, Rachael (Hank) Kaholokua, Alaska; grandchildren, great grandchildren, nieces, nephews & cousins.


Scattering of ashes to be held at a later date on Molokai.