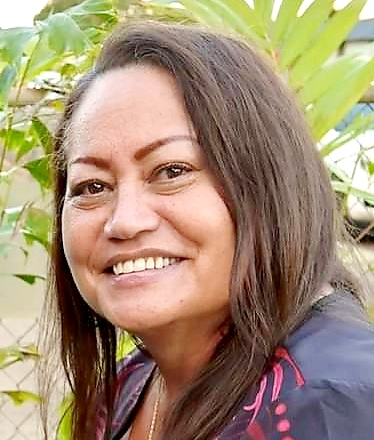 Laurine U'ilani (Bon-Bon) Lacar, of Waialua, Oahu, passed away at her home on April 3, 2021. She was born on October 24, 1955 in Kona on the island of Hawaii. Laurine and her family moved to Haleiwa in 1958 where her family is 10 generations strong.
Laurine attended Haleiwa Elementary School and graduated from Waialua High & Intermediate school. She enjoyed playing sports, participating in volleyball and softball. Laurine was a devout Christian and was passionate about her faith and her relationship with God. She attended Haleiwa Evangelical Mission International Church. Gathering and spending time with her ohana was also important to her. She cherished all the moments and memories of just being together. Laurine was a person of great character, so loving, caring, kind, generous with her time and always willing to help others in need. She always had a beautiful smile, a positive attitude, hard working, patient, and most of all, loving. Her legacy of love will live on in the minds and hearts of all who knew her. Laurine was a virtuous woman who inspired many people. She will be deeply missed.
She is survived by her husband Abraham Lacar; 3 sons: Sky I.K. Lacar, Starr K. Lacar, Sage K. Lacar; 1 daughter: Summer H. Taupau; 6 grandchildren: Justyce K.C. Lacar, Skylie K.G. Lacar, Cyres O. Lacar, Kingston L.L. Taupau, Titan I.K. Taupau, Leah K.S. Lacar; her loving mother Dorothy K. Awai; 2 brothers: James L. Awai III, Keith K. Awai.

A Private family service will be held. The public is invited to the Burial service, Tuesday July 6, 2021, at 12:15 p.m.
at Mililani Memorial Park. Flowers and Lei are welcome.
Please follow covid guidelines, maintain 6 feet of distance, wear a mask.
Drive-by Visitation: 11:00 a.m. - 3:00 p.m.
on Sunday, July 11, 2021, at 67-157 Kuoha St., Waialua.