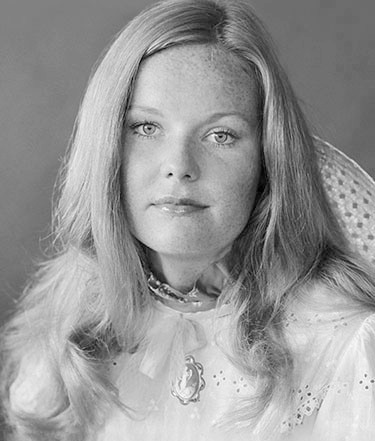 Christine Anne Mullen, née Rolseth, passed away peacefully in the arms of her loving husband on February 16, 2021 in Sedona, Arizona, close to where they had begun their life-long love fifty years earlier. Born on June 25, 1952, she was the eldest child of Albert and Mary Lou Rolseth, and was originally from Libby, Montana.
Chris was a woman loved by her family, friends and students for her warmth, generosity, sense of wit and music. Her collections of unusual items that struck her artistic fancy attracted a variety of folks with mutual passions too, from cameos and first edition books to Celtic harps and Santa Clauses. She was able to find so much joy in simple things, from the soft petals of a peony, the calming sound of the rain, the feel of snow on her face, and the smell of a good pot of soup in the kitchen. She delighted in so many things and we all loved to indulge her pleasures as her smile always made us happiest.
Chris quietly supported the family business, John Mullen & Company, in her decades long positions of Board Director and 'Conscience to her husband'. She fervently looked after the best interests of its employees as both individual friends and cherished members of the extended Mullen Ohana.
She touched many lives musically in Hawaii as a beloved music teacher at Hanahau'oli School and in Japan as a recording artist in the hugely popular folk music duo Betsy & Chris in the early 1970's, after touring there in 1969 with the Kailua Madrigals. Throughout her life, she preferred others to take the lead while she provided harmony, depth and wholeness to not only songs but to other aspects of the lives she touched. When offered the opportunity to promote their career in the US, Chris chose to end her performing career and, in her words, "stop singing for her supper". She always felt more comfortable out of the limelight but was very pleased that Betsy continued on with her own wonderful musical career.
In time Chris decided that teaching children the love of and richness of life through music was the best use of her composing, vocal and instrumental talents. She thrived when with children, and they with her, at home and at school. Her self-described role was to encourage expression of music in every person, young and old. "Everyone can sing" we all remembered her saying and she sincerely believed it was the breath of one's true soul. Her own soul was audibly a thing of wonder and inspiration. Aside from her sublime collaboration with her dear friend Betsy, many of us often wished others in the room would stop singing along with her just so we could hear her voice on its own. She would have none of it as she wanted all to join in.

That wonderful voice is now silent
yet her soul lives on as continued accompaniment
to the life-songs of those she touched and cherished.



Chris is survived by her husband Terry; their daughter Sara, son-in-law Meti Rama and grandchildren Leila Rama Mullen and Ella Rama Mullen; brothers: Eric, John and Thomas Rolseth, their spouses and children, and several pets.

A Celebration of her Life will be held once it is considered safe for friends and family to gather and in her own last wishes to
"sing and dance the Hokey Pokey together."

Donations can be made to the National Diabetes Association.