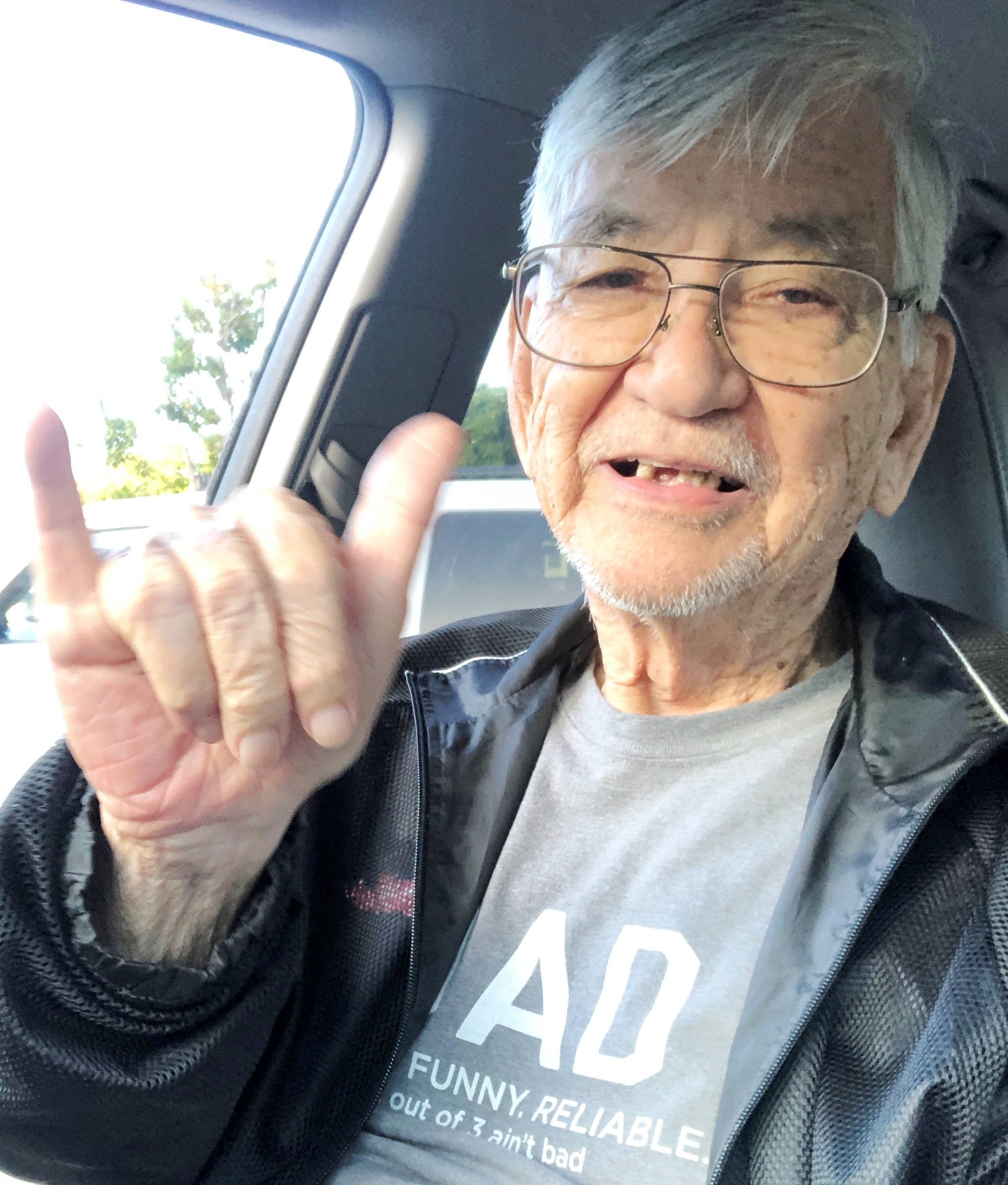 After a ten year battle with Alzheimer's, Dad passed away peacefully on Sunday, May 23, 2021 in the early afternoon. He was 88. He was born in Makawao, Maui, on July 10th, 1932 (as Aunty Helene would always remind us) but his official birthday was on August 20th. Stanley was the 8th of 10 siblings.
Dad served in the Army during the Korean War as a First Lieutenant and was in charge of 200 troops. He married Sally Y. Yonamine on July 8, 1961 and they started their family the following year. Since 1962, Dad was fortunate to be president of his own engineering firm, SEY Engineers and retired 37 years later in 1999.
Dad was a very funny guy with sharp wit and a fantastic sense of humor all the way until the day before he passed. He lived humbly and was a kind and gentle man. He was loved by many and will be missed by all.
Predeceased by his wife, Sally Y. Shimabukuro, daughter and son-in-law Jean and Robert Dods, Jr.; brothers: Robert, Kenneth, Clyde, Jim, Roy and Donald; sisters: Helene, Jane and June.
He is survived by his children: Grant (Lynnette) Shimabukuro, Dexter (Ruriko) Shimabukuro and Jan (Davis) Ishikawa and 10 grandchildren: Noah, Jaci, Austin, Elijah, Jayni, Lei, Jazlyn, Trinity, Lana and Roan.

A Celebration of Life Drive-through will be held on Saturday,
July 3, 2021 at Ma'ema'e Elementary School from 10:00 a.m. to 12:00 p.m. Burial will be on July 8, 2021 at 11:30 a.m.
at the National Memorial Cemetery of the Pacific at Punchbowl.