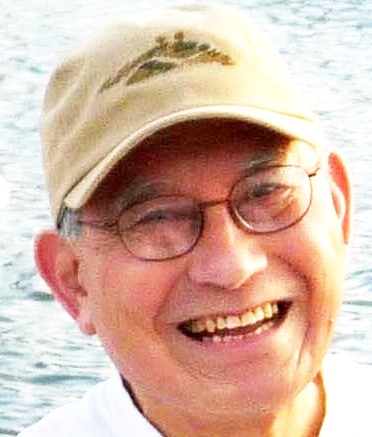 Craig Kenji Ichinose passed away in Kihei, Maui, March 15, 2021, 2 months before his 78th birthday after an illness. He is survived by his sisters Ruby Ichinose MacDonald, Nerissa Ichinose, Audrey Ichinose, his sons Daniel Kikuo Ichinose, Travers Yoshio Ichinose and Hale Kenji Ichinose and their wives Crystal, Juanita and Kimberly, respectively, and grandchildren Teo, Asha Shiori, Ryan Kenji, Katherine, Hannah, Sara Kikue and Jonathan Akira and many cousins and second cousins. He grew up in Honolulu, graduated from Iolani School and attended Willamette University and Portland State University. Craig's doctorate in Experimental Psychology led him to a career in data analysis on government and academic projects on public health issues in Kansas, Florida and California. His work fascinated him, as well as gratifying him, as it enabled him to serve the less fortunate – especially troubled youth -- in his communities.
Craig was an incredibly engaging, energetic, and upbeat person, in spite of the tragedies he endured – mainly, the loss of his youngest son Austin Akira in 2011 and the loss of his family's Ventura home in the Thomas Wildfire of 2017, which led to his moving to Maui. Like his Dad, Daniel Kikuo Ichinose, Craig loved meeting and getting to know people from all walks of life and, oftentimes, helping those who needed guidance and support. It is comforting that he was able to spend his last days surrounded by the beauty and culture of Hawaii which meant so much to him.
The family requests that any donations be made to the Austin A. Ichinose Memorial Music Collection at the South Pasadena Public Library (www.southpasadenaca.gov/library).