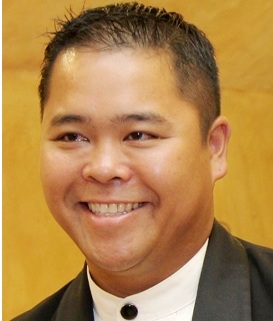 41, originally of Waipahu, HI, passed away on Monday, December 14, 2020 in Las Vegas, NV.

James was born in Honolulu, HI, to Celso Sr. & Monette on May 27, 1979. He attended Waipahu High School and graduated Cum Laude in 1997. James earned a degree in Culinary Arts from the University of Hawaii and a certificate in Electronics Technology from Heald College. He worked numerous jobs throughout his years as a Chef, Plumber, Biomed Technician, Electronic Tech and ended his legacy as a Field Service Engineer II at Sysmex America, Inc.

He experienced life away from Hawaii, moved with his family to Washington for half a year, traveled to other states, and settled down in Las Vegas where he purchased his first home. He loved to cook, a fanatic fan of sports, an avid computer gamer, enjoyed fishing, and valued spending time with family and friends.

James is survived by his devoted wife Erica of Wahiawa, HI, daughter Naiya, parents Celso Sr. & Monette, grandmother Lapaz, sisters Elsa (Ray Santa Elena) & Lisa (Gaynell Dela Cruz), brothers Celso Jr. (Melissa) & Jayson (Joanna). James is also survived by 9 nieces, 4 nephews, and 1 grandniece.

Funeral services will be held on Friday, July 9, 2021 at St. Joseph Church, 94-651 Farrington Hwy, Waipahu, HI 96797. Visitation at 10:30 am, Remembrance at 11:30 am, Mass at 12:00 pm, Inurnment 2:00 pm at Mililani Mortuary.