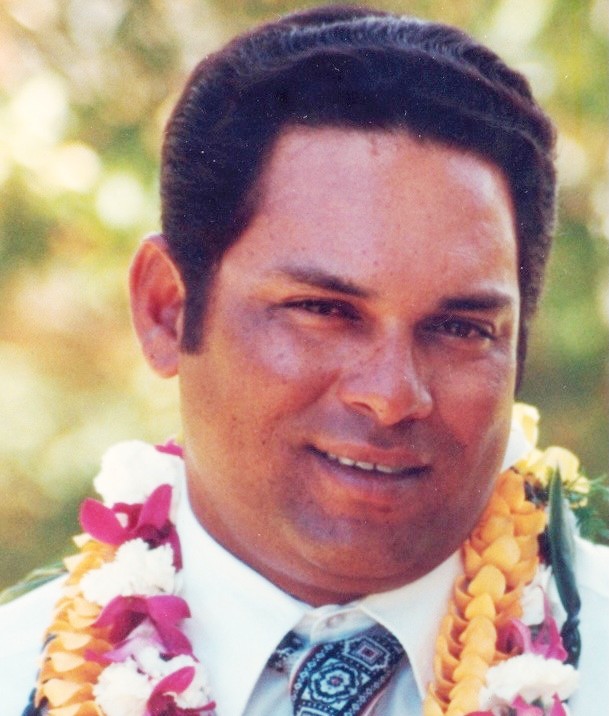 Blaise Moses Lopez Sr. 71, of Waimanalo, Hawaii, passed away on May 22, 2021, in Chula Vista, CA. Born on February 3, 1950 in Honolulu, Hawaii to Ignatius Peter Sr., and Mary Ku'uleihoku Lopez.

Blaise joined the US Navy in 1969 and served 2 yrs. Active Duty in the Vietnam War stationed in Subic Bay, Philippines. Blaise served an additional 4 yrs. in the Navy Reserve.

Blaise was employed by US Navy Marine Mammal Program as a Marine Biologist Technician for 49 yrs. NIWC (Naval Information Warfare Center) of the Pacific from 1972-2021.

Blaise is survived by his wife of 46 yrs., Jimmienette Gail Leialoha (Kaonohi) Lopez; daughter Pohai Lopez-Griggs (Jon); sons Moke (Christina), Kalokahi (Vanessa), Kauwila (Nicole), Kale, and Kaimi (Simone) Lopez; Grandchildren–20 and Great-Grandchildren–4 and sister; Josephine Alameda.

Predeceased by parents Ignatius Peter Sr. and Mary Ku'uleihoku Lopez and brother Ignatius Peter Lopez Jr.

A Public Visitation will be held on Tuesday, July 20, 2021 at
The Church of Jesus Christ of Latter-Day Saints, Waimanalo Ward.
Visitation 9:00 AM – 10:30 AM and Services at 11:00 AM.