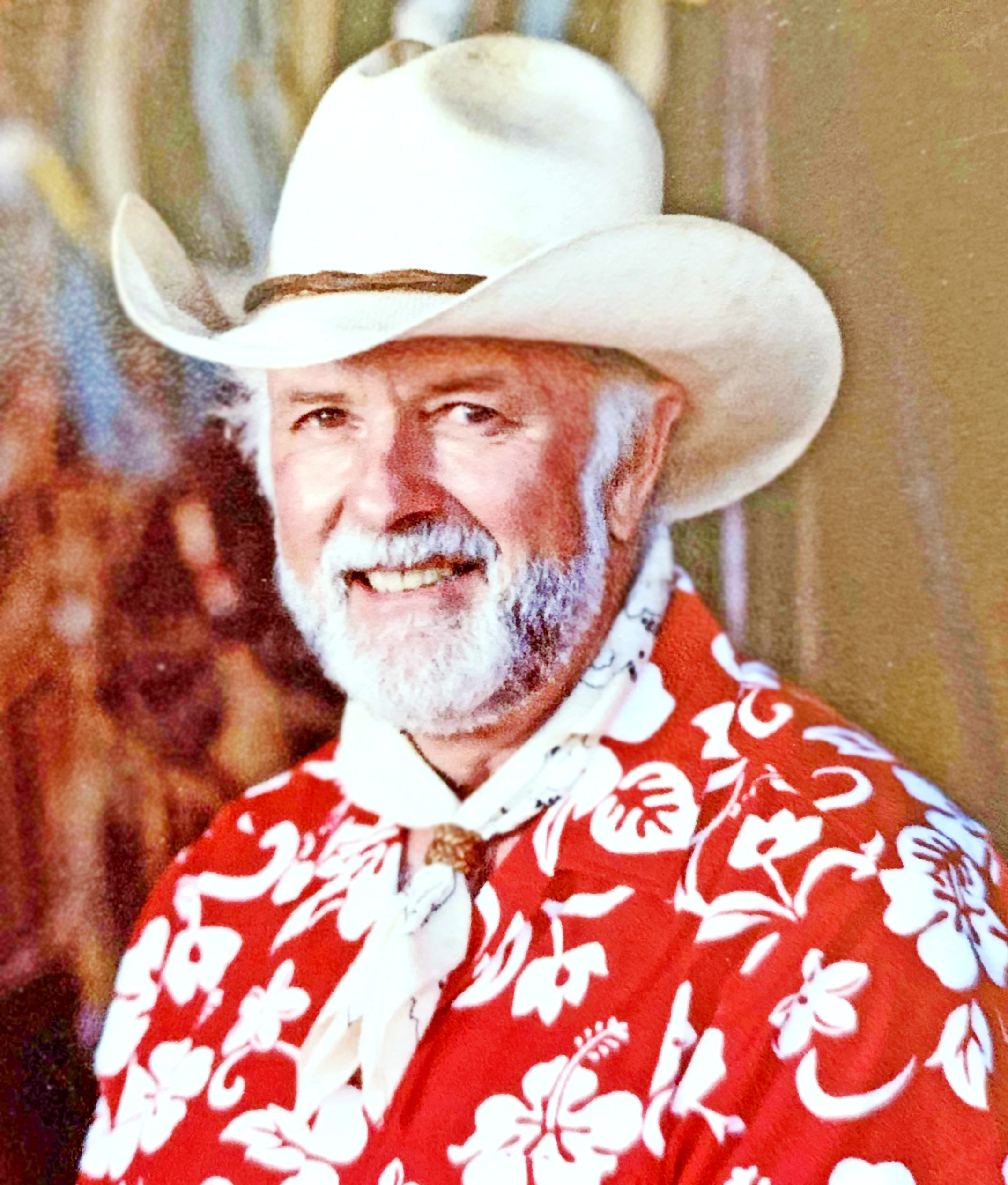 Rancher, family man, consummate athlete, and community leader, Peter liked to describe himself first and foremost as "a roper" -- competition in the rodeo arena was his passion, competing on the mainland professional rodeo circuit in the 1960s. Peter was a fifth generation Baldwin family member and the fourth generation to lead and run Maui's iconic Haleakala Ranch. Peter was a member of the Paniolo Hall of Fame and was an accomplished horseman as well as a savvy and successful businessman.

The eldest child of Richard "Manduke" Baldwin and Harriet "Haku" Baldwin, Peter attended, and graduated from, Cornell University where he led his collegiate team to a national polo title and then played for the U.S. National team in competition in Europe. Peter excelled at polo throughout his long career, winning prestigious tournaments in California, Texas, and Australia, as well as Hawaii, and he was named U.S. Amateur Polo Player of the Year in 1988. He was a standout baseball and basketball player in high school, and among his other achievements were being named All-Around Cowboy at the Makawao Rodeo and winning the Maui Golf Championship four years in a row. Peter was also a participant at the Calgary Stampede rodeo.

Having worked as a ranch hand during school vacations and in his early working life, learning the ranch and dairy business, Peter honed his business acumen and set the stage for continued business growth for Haleakala Ranch. He improved the ranch's genetic stock by bringing in Angus and Gelbvieh cattle and shrewdly managed some important real estate deals, including the establishment of the Maui Research and Technology Park, Pi'ilani Villages, and the Kihei Safeway Shopping Center. His guiding principle in business was: "I hire people who are better than me and know more than I do."

Peter was heavily involved in the community and served for many years on Boards, including Bank of Hawaii, Hawaiian Airlines, Maui Land & Pine, and Haleakala Ranch. He served as first President of the U.S. Land Bank's Hawaii office, and was a trustee of The Nature Conservancy and many other non-profit and educational institutions.

Peter's many lifelong friends can attest to his caring nature, kindness, generosity, loyalty, and rascally sense of humor; he loved playing pranks whenever the opportunity arose. Several involved ingenious disguises; others included riding his horse through Casanova's restaurant and Makawao Steakhouse, and encouraging his horse Blue (pure white, of course) to wander through his home during parties, casually grazing on salad in the kitchen on his way, much to his first wife, Gini's, dismay.

When asked about his accomplishments of which he was most proud, among those at the top of his list was founding the Maui Youth Soccer Organization (MYSO) in 1976, which introduced Maui youth to the nascent sport (in North America at least) of soccer. Since then, Maui has produced numerous high-level soccer players, and what makes this accomplishment all the more extraordinary is that Peter never played the game himself and knew very little except that it was a sport of the future in the U.S. and required minimal expense and equipment. His Haleakala Dairy sponsored all the equipment in the inaugural season and 600 youngsters participated in the first year.

Peter was devoted to his family, and in his later years, Peter found true peace and happiness with his wife Susie. Peter's eyes would light up whenever a conversation turned to family. Makalapua Waring, the wife of Peter's right-hand man at Haleakala Dairy, Dick Waring, sums Peter up best: "Peter treats everyone the same way. He's been one of the good guys – he's done so much for so many for so long."

Peter is survived by his wife Susie, his brother Ben and sister Katie (Achaval), his three sons, Jeff, Duke and Chris, eight grandchildren and a great-granddaughter. The family requests that in lieu of flowers, donations are made to Hospice Maui, to whose staff the family will always be grateful as they provided such care and compassion during Peter's transition.

A Celebration of Life will be held for family, friends, and those who knew Peter well. The event will be held on Saturday, July 17th at the Haleakala Ranch "Racetrack" pasture in Makawao from 4:00 to 7:00 p.m.