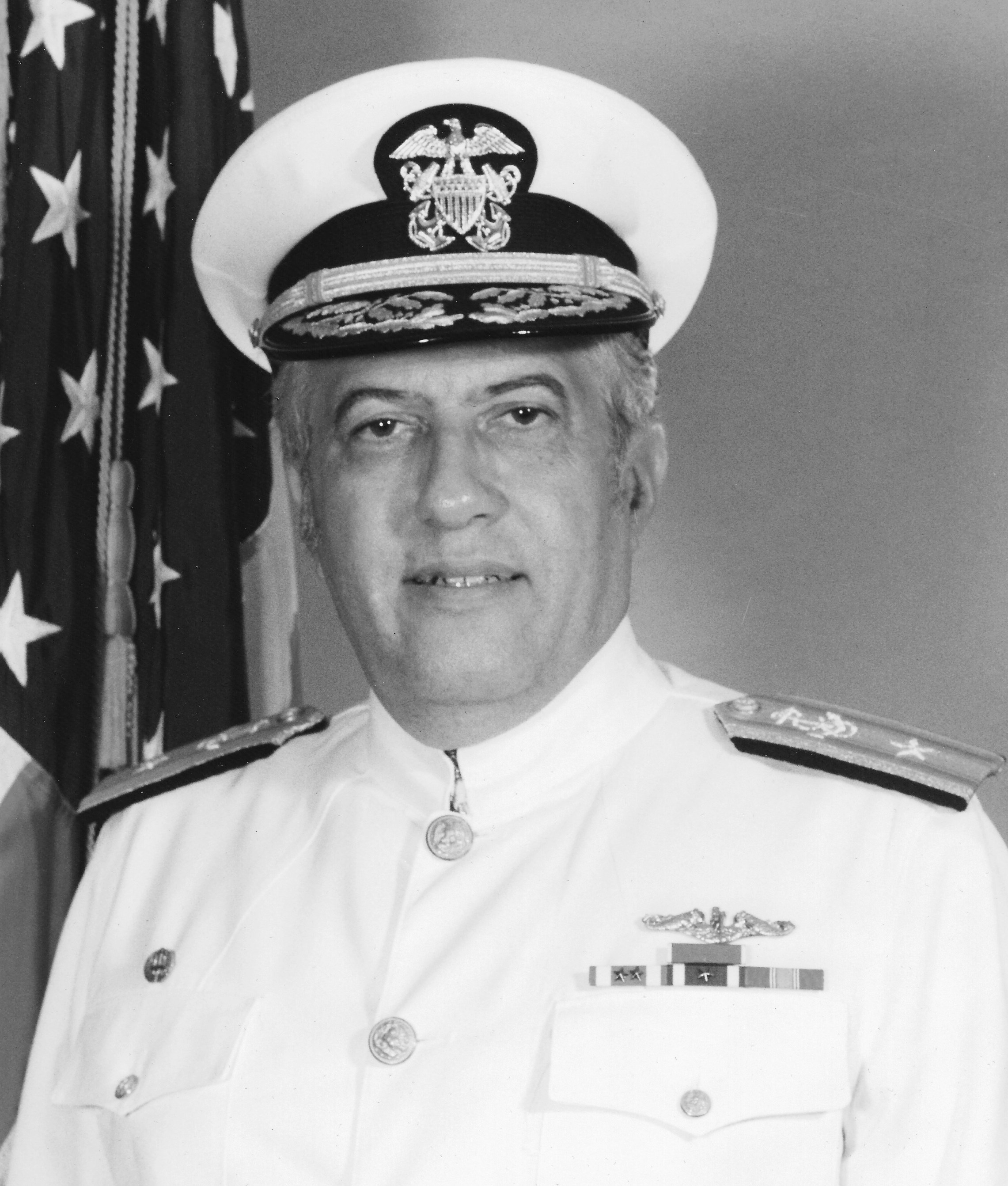 Rear Admiral Richard G. Camacho, USN (Ret), passed away on May 29, 2021. He was 87 years old.
Rear Admiral Camacho was born and spent his childhood in Hawaii. He left Hawaii to attend the University of New Mexico, where he received a degree in Electrical Engineering, and was commissioned through the Naval Reserve Officers Training Corps (ROTC) program. It was at the University of New Mexico that he met the love of his life, Normajean Medina, with whom he recently celebrated 65 years of marriage.
His educational background included post-graduate studies in Electrical Engineering at the Naval Postgraduate School in Monterey and the Harvard Business School's Management Development Program.
Rear Admiral Camacho had a distinguished Navy career that spanned over 30 years. His service included command of the Naval Shipyards at Charleston, South Carolina and Pearl Harbor, Hawaii. He also served as a Program Manager for Submarine Construction at the Naval Sea Systems Command, Force Maintenance Officer on the staff of Commander Submarine Force, US Atlantic Fleet, and as Deputy Supervisor of Shipbuilding, Conversion, and Repair in Pascagoula, Mississippi.
Following his naval service, Rear Admiral Camacho embarked on a career in the private sector that focused on the repair and modernization of Navy and commercial ships. He served as Vice President of Southwest Marine of San Diego, and subsequently for U.S. Marine Repair, and BAE Systems, where he was responsible for strategic planning and developing Navy market opportunities. He also served as Chairman of the National Ship Repair Coalition (NSRC), which was responsible for coordinating the industry's efforts to achieve full funding for the ship depot maintenance account.
In addition to his wife, Normajean, he is survived by his two daughters, Debbi and Betsy, and his three sons, Steve, Rick, and Bob. He is also survived by his twelve grandchildren and four great-grandchildren.

Funeral services will be held on Wednesday, July 14th, 2021
at Hawaiian Memorial Park, Kaneohe, Hawaii.