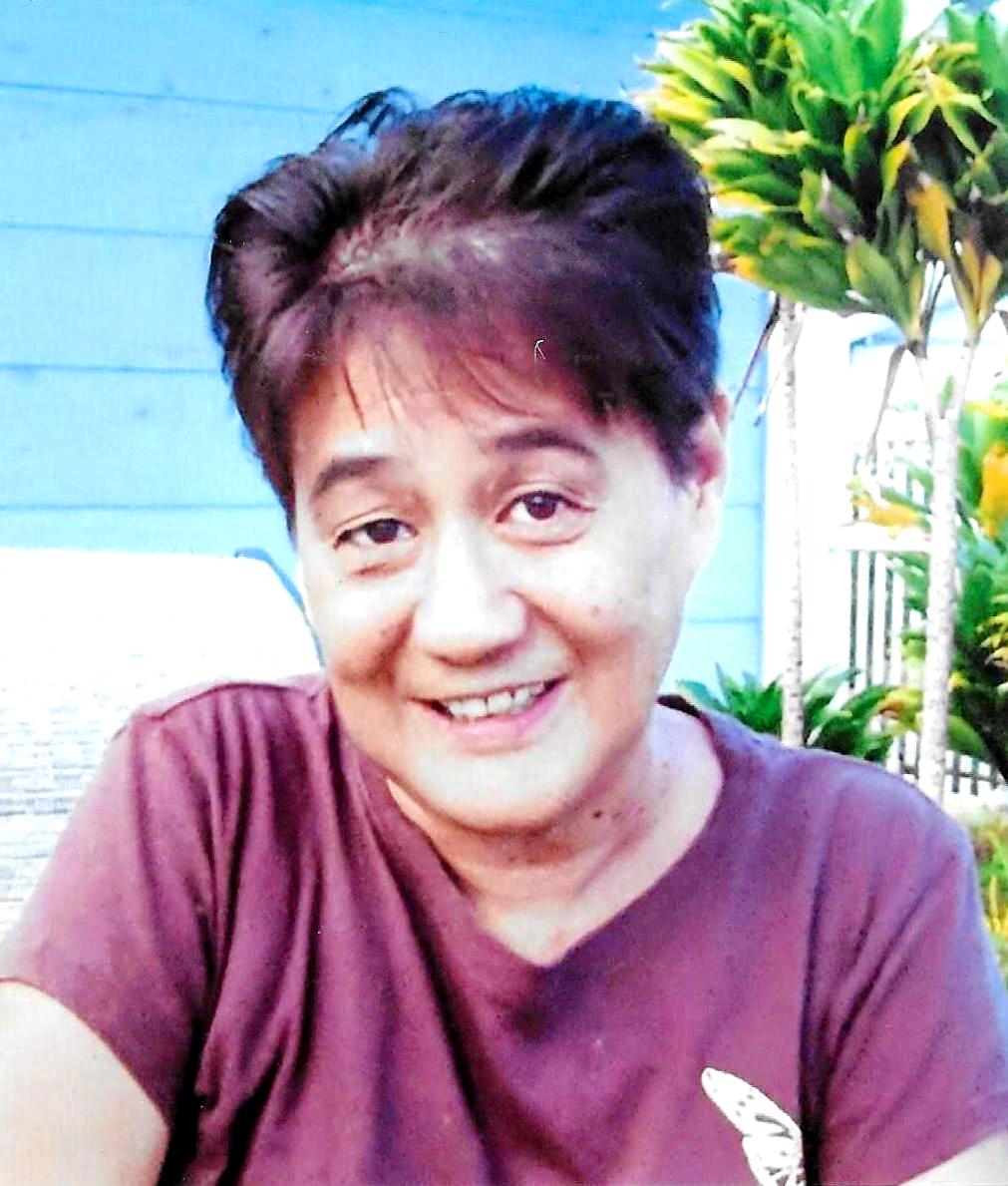 Regina Umetsu, of Kailua, Hawaii passed away on June 12, 2021, at the age of 64, in her home with family by her side.
Regina was born in Honolulu, Hawaii, graduating from Kailua High School class of 1974 as a member of the National Honor Society. She was a long time employee of Foodland Kailua and also employed at Castle Medical Center Federal Credit Union. Regina loved traveling to Las Vegas, shopping, and spending time with her family and grandkids. She was the most generous, caring, and kind hearted Wife, Mother, Sister, Aunty and Grammy. She will be greatly missed by her husband, Nathan Umetsu; her children Alden and Dawn (David), and her grandchildren Justin and Mia; siblings Rob (Dale) Oyadomari, Guy (Shirlene) Oyadomari, Lynn (Donald) Benoza, Roberta Akana, Maka Wong (deceased), Wendell Oyadomari, Rayton Oyadomari; step siblings Walton Cook (Gina) Mahoe, Howell Chinky (Linda) Mahoe; many cousins, nieces and nephews. Regina is preceded in death by her birth parents Robert Oyadomari Sr and Elizabeth Mahoe.

Private Services to be held. Arrangements provided by Hawaiian Memorial Park Funeral Services.