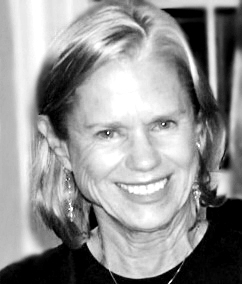 Nancy "Tiny" Faye Thain passed away on January 7, 2020. Tiny grew up in Waimea, Kauai and graduated from Punahou School in 1962.

Tiny is preceded in death by her husband, Ian "Scotty" Thain, her parents, Jean Burns Faye and Alan E. Faye, and siblings, Bruce Faye and Sally Faye Muirhead.

Tiny is survived by her daughter, Cindy Riedy, son, Curtis Cooper and three grandchildren, Bailey Riedy, Katelyn Cooper and Jamison Cooper. Tiny is also survived by her brothers, Michael Faye and Alan E Faye Jr., and sisters, Janet Lilly and Maren Faye.

In her early years, Tiny was active in the West Kauai Saddle Club where she was known for competing in barrel racing events in local rodeos and helping many 4-H members with their horsemanship. She also swam competitively for the Waimea Swim Team and is still listed among the top swimmers from Kauai.

Tiny worked as a real-estate broker in California and Oregon before retiring and moving to Virginia to be closer to her children and grandchildren. Spending summers at Kokee inspired a lifelong love for hiking and in recent years Tiny traveled, checking off several bucket-list hikes, while also being active in the lives of her children and grandchildren.

Friends and family are welcome to share in a celebration of life gathering for Tiny on Saturday, July 31 between 3:00 and 5:00 p.m. at Ishihara House, 9730 Oioi Rd., Waimea, Kauai, 96796.