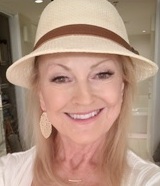 69, was called home by God on September 3, 2020. Born January 17, 1951, she was one of three children of Paul Wentz Tucker and Shirley Ann Carter Tucker (both deceased).
Carolyn is survived by her husband Ramsay RM Taum; daughter Remington (Matthew) Kawood; sisters Cheryl (Garry) Baldwin and Julie (Gerald) Turney; Uncle Marvin (Ursula) Tucker; mother-in-law, Barbara Taum; brother and sister-in-law Mark (Alice) Taum and Malia (Jonathan) Deenik, numerous cousins, nephews and nieces.
A Celebration of Life will be held at 10:30 a.m. on Tuesday, July 27, 2021 at Unity Church Hawaii at Diamond Head Circle. The family will receive friends beginning at 9:30 a.m. A private burial will be held at later time.