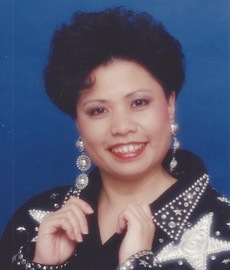 Age 59, of Hawaii, passed away quietly in her sleep on May 30 2021. The youngest daughter of Pedro A. and the late Ester C. Buenaventura, Anna Maria is survived by: her father, her older siblings, Lisa, Roberto, Ricardo, and their spouses; six nieces, and nephews, and six grand-nieces and nephews.
She successfully completed her bachelor's degree at Oberlin College in Ohio and her master's degree in urban planning from the University of Hawaii.

Services will be held on Saturday, July 31st, 2021
Visitation: 9:30 a.m.; Memorial services: 10:30 a.m.
Mililani Mortuary Chapel in Downtown Honolulu.
Burial: 1:30 p.m. at Mililani Memorial Park Cemetery in Waipahu.