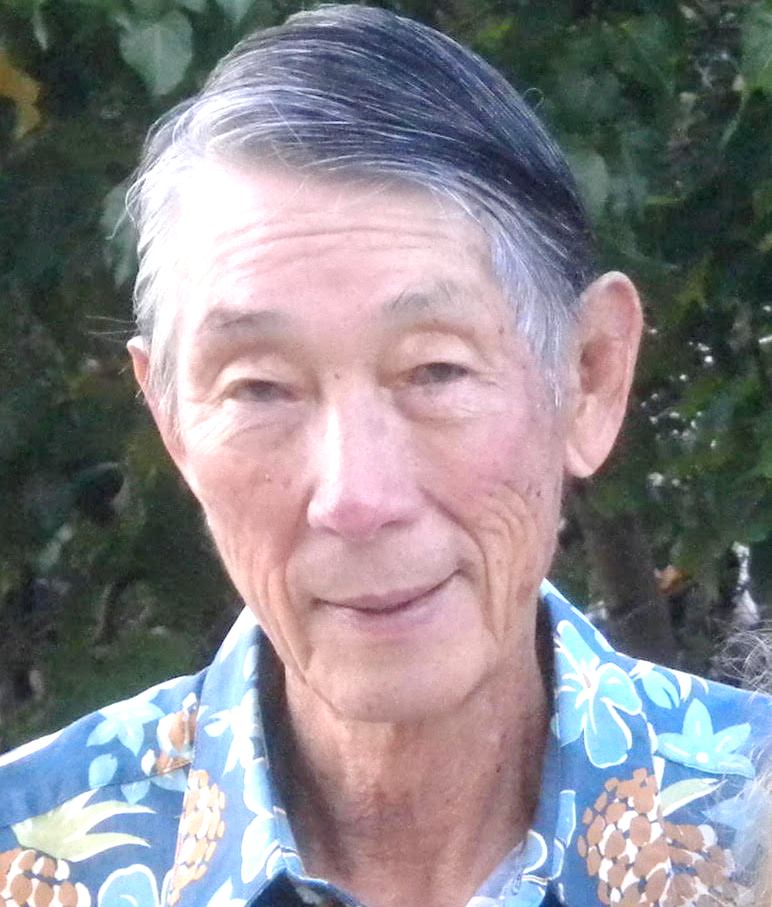 Benjamin M.H. Lum was born on January 6, 1931, and died peacefully at home on July 6, 2021, surrounded by family. He was a loving husband, father, son, grandfather, brother, uncle and friend to many. He will be remembered for his kind generosity, sharp mind and engaging sense of humor.

His strong faith was rooted in his catholic school upbringing at Our Lady of Peace Cathedral and St. Louis High School. He studied architecture at Washington State University in Pullman and returned to Hawaii and became a licensed architect. An architect in the truest sense of the word, Ben found creative and functional solutions for the many challenges he faced on all of his projects, no matter how small or how large. He is responsible for many fine buildings still standing in Honolulu, among them: the Hilton Hawaiian Village, the Ilikai Hotel, the Waikiki Banyan and Waikiki Sunset Condominiums (now part of Aston Hotels & Resorts), the Waipuna Condominium; and some not still standing: the Waikiki 1 and 2 Theaters, the Waikiki 3 Theater. He worked on many of the original Outrigger Hotels through his first company, Bauer Mori and Lum. Later he started another firm called LMLI Architects, which stood for his name along with Clarence Miyamoto, Leslie Lee and Dennis Irie. They had a hand in the design of many buildings in Hawaii.

A devoted Catholic, he served in many capacities at St. John Vianney Parish in Kailua including Lector, Eucharistic Minister and serving on the Diocese of Honolulu's Building Commission, lending his expertise and experience. Ben also enjoyed golf for much of his life and was a long-time member of Mid Pacific Country Club. He designed his home in Maunawili Estates, which was one of the first homes in that subdivision. Anyone who has hiked to Maunawili Falls has likely passed through his driveway, but he never viewed this in a negative light and always greeted them with a smile and a wave. An avid gardener, he believed one of the original pua kenikeni trees in the islands was in the forest adjacent to his yard. Standing about 30 feet tall with a diameter of 10 feet, this magnificent tree spawned many keiki that Ben propagated by perfecting the technique of air laying. If you bought a young pua kenikeni tree from Koolau Farms in Kailua, its origins were likely from this tree in Maunawili.

Married for 63 years to Eleanor Ho, he was father to Kristen Bradley (Todd), Karl (Dawn), Karin Plastina (Dan), Jonathan (Diana), Julie Klein (Harlan) and Jeremy (Jenny); and grandfather to Christian, Brendan, Emmaline, Rick, Jillian, Jacob, Gabrielle, Christopher, Andrew, Jordan, Grace, Luke, Eden, Ella, Lucy and Eli. His grandkids loved their "Poppa."

A private service will be held.