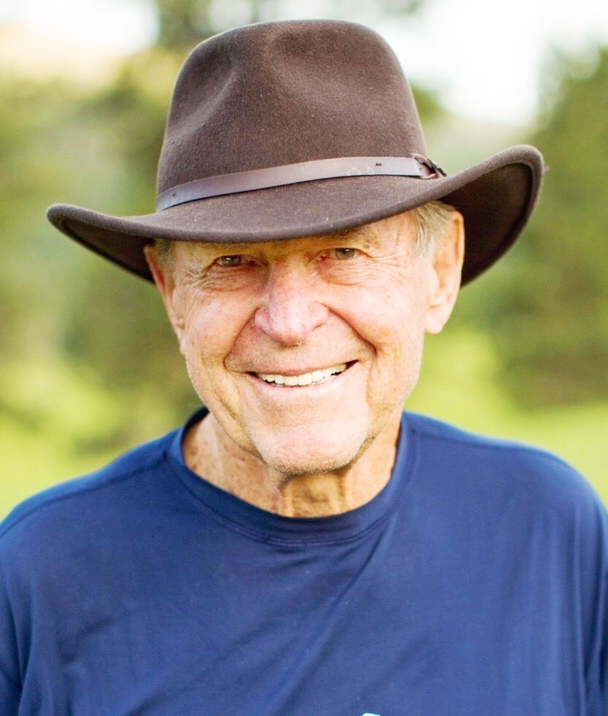 Harvey Chambers King II was born on June 30, 1927 to Donald Moore King and Inez (Zeni) Chatwell Reid King in Pittsburgh, PA. He died at 93 on May 31, 2021 after spending the evening on the deck of his house in Lanikai admiring the sunset, spotting birds, and eating dinner with his wife of 68 years, Mary.

Harvey grew up in Burbank during the Depression. As a young man, he was an avid athlete, forming lifelong memories and friendships during his early years in Burbank. He joined the Marines from high school, and served during WWII. He was stationed in the Pacific and had a chance to visit Hawaii. He promised himself he would come back one day. Harvey's time in service instilled in him a lifelong commitment to self-discipline, and positive leadership.

After his discharge, Harvey attended Stanford University on the GI Bill. It was there that he met his future wife, Mary. Harvey graduated with an engineering degree in 1952. He and Mary were married on August 15, 1953.

Harvey and Mary moved to Hawaii, where he got a job with the Hawaii Fire Insurance Rating Bureau, followed by positions with Liberty Mutual and with the insurance department of Alexander & Baldwin.

Harvey and Mary's oldest child, Sue, was born in 1954. Doreen followed in 1956. When Don came along in 1960 the family moved to a new development in Kailua: Enchanted Lake.

In 1967, Harvey and friend Ted Neel became business partners, and formed a successful insurance and surety bond brokerage: King & Neel, Inc. Under Harvey's leadership the firm grew to 50 employees and served hundreds of businesses in Hawaii and across the U.S.

In the 1970s, Harvey and Mary planned and built their dream house in Lanikai, on a hill overlooking both Kailua and Lanikai beaches. Together, they fulfilled many dreams, travelling the world with their children and grandchildren.

Harvey was naturally gifted as a leader, mentor, and parent. He touched many people's lives in a way that was positive and uplifting. He was a second father to many of his children's friends and was a mentor to many he worked with. He lived a life of adventure, traveled the world in search of new birds and new horizons, and made the most of every day. Harvey was a respected business and community leader that contributed to many charitable causes of importance to him, including the Hawaii Autism Foundation.

Harvey walked through life without fear and left it better than he found it. He taught so many things, but mostly to stay positive, be honest and straightforward, to love nature, and to treat others with respect. He was a patriot who represented the best of the Greatest Generation. Now he is part of the infinite unknown, on the ultimate adventure.

Harvey is survived by his wife Mary (Hines) King; children Sue, Doreen Stevens (m. Pat), and Don (m. Julianne); seven grandchildren, and three great-grandchildren.

The family will host a private paddle-out Celebration of Life and memorial service at Lanikai Beach on August 1, 2021.