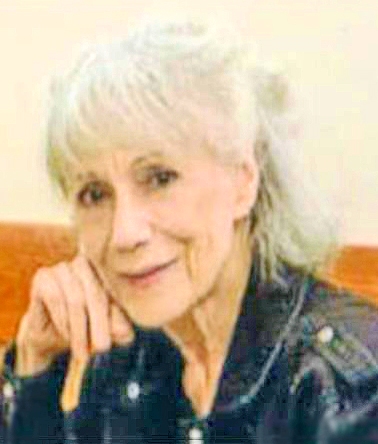 Leilani Schuman, 88, passed away on March 9, 2020 at her home in Honolulu. She was born on March 18, 1931 in Honolulu to Gustav William Schuman and Zena Kanohomokulehua Mossman. Leilani's grandfather, Gustav A. Schuman arrived in Hawaii at 17 and in 1893 founded Schuman Carriage Company, which brought the first automobiles to the islands, establishing Hawaii's first car dealership.

Leilani grew up in Manoa, attended Hanahauoli and Punahou Schools. During WWII she moved, with her mother and sister, to a maple syrup farm in Wilton, New Hampshire and attended the Waldorf-based High Mowing School, before returning to Punahou to graduate with the class of 1949. Leilani was a gifted, classically trained harpist and child prodigy. She attended Wellesley College in Massachusetts, graduating in 1953 with valedictorian honors. Her first job was a reservationist with Pan American Airlines. She loved traveling and lived for a time in Greece. In 1961 Leilani moved to New York City. She was a fashion model and a stage actress and became the master puppeteer of the 1964 World's Fair. Leilani had a gift for architecture and design and beginning in the 1970s, began renovating old warehouses in TriBeCa, typically doing the construction herself.

Leilani split her time between the two places she loved: Hawaii and New York. Christmas and her birthday month would usually be spent in New York City. Leilani is survived by nieces, nephews, grandnieces and grandnephews. She is preceded in death by her parents, her brother, "Dutch" Schuman and sister, Dr. Manulani Lyall. Leilani has now been united at the Rainbow Bridge with Tinkerbell, her mixed breed dog, and faithful companion in Hawaii.

A Celebration of Life will be held at on Saturday, August 7, 2021, at Kawaiaha'o Church at 10 a.m., 957 Punchbowl Street, Honolulu, Hawaii. Casual attire. Donations in memory of Leilani and Tinkerbell may be sent to the Hawaiian Humane Society, 2700 Waialae Avenue, Honolulu, Hawaii 96826. A private inurnment is scheduled at Oahu Cemetery.

COVID 19 guidelines will be followed with mandatory face masks and social distancing.

Arrangements provided by Kawaiaha'o Church and Oahu Mortuary and Cemetery.