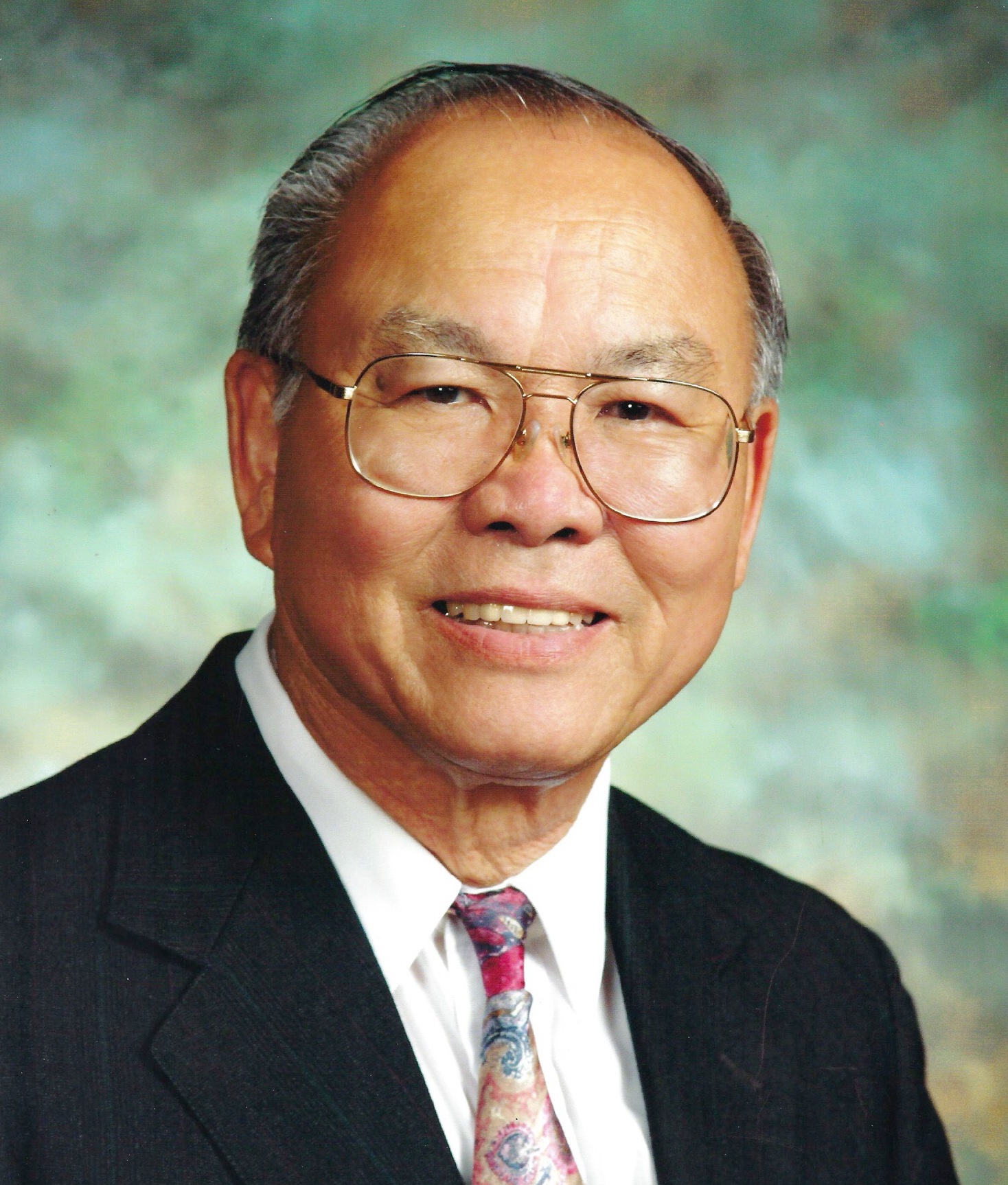 Glenn Yoke Mun Lung, 91, passed away on August 25, 2020 at Kaiser Medical Center in Honolulu. He was born in Honolulu to father, Kwai Shoon Lung, and mother, Gladys Chong Kyau Leau. After graduation from Kaimuki High School in 1946, Glenn served in the U.S. Army, stationed at Schofield Barracks and Fort Shafter. He worked for 25 years for the City and County of Honolulu, with the Board of Water Supply, and then the Honolulu Fire Department, where he ended his government service as a Battalion Chief. Glenn also served for many years as an officer and later as General Manager of the Honolulu Fire Department Credit Union. He started a second career working for The Church of Jesus Christ of Latter-day Saints. His responsibilities included acquisition of land, construction of church buildings, and maintenance and upkeep of church properties.
Glenn voluntarily served in many Church positions, including Kaimuki Ward Bishop, Honolulu Hawaii Stake President, Regional Representative, and Laie Hawaii Temple President.
Glenn is survived by his wife, Julina Lung; 4 children: Stephen (Charlene), Jonathan (Janine), Jennifer (Edward) Lung-Roberts, and Matthew (Lahela); 12 grandchildren; 9 great-grandchildren; sister, Dorothy Voseipka, and brother, Richard Lung.

A service to honor and Celebrate Glenn's life will be held on Saturday, August 14, 2021 at 11:00 a.m. at the Kaimuki/Kahala Church of Jesus Christ of Latter-day Saints, 4847 Kilauea Avenue. Visitation at 9:30 a.m.; Masks required.
To attend via live streaming, email: lungs5470@gmail.com for link.