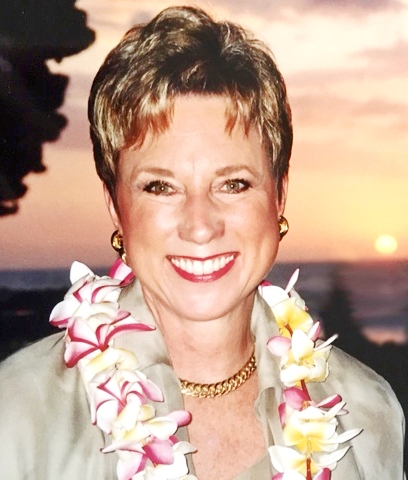 Joyce Stupski, Bay Area philanthropist and co-founder of the Stupski Foundation, passed away on July 19, 2021. She was predeceased by her beloved husband Larry Stupski, who passed in 2013, and her parents, Mary (Friebus) and Joseph Nemlaha. She is survived by her Friebus and Nemlaha cousins, as well as the many "chosen families" that she nurtured throughout her life.

Originally from Naperville, Illinois, Joyce grew up a voracious reader and an accomplished organist. She studied and played organ at the American Conservatory of Music in Chicago during high school. She received her B.A. in Music and an M.A. and teaching credential as a reading specialist from Indiana University. This early love affair with the arts manifested not only in her philanthropic pursuits, but in the contemporary art collection that she and Larry grew throughout their life together. They never viewed these pieces as investments or for self-promotion, but as "wall decorations", thus preserving and honoring the beauty and intent of the pieces.

Prior to the Foundation, Joyce not only built and led the management communications firm Pringle and Associates, but also served as a teacher and administrator for special needs children in the San Francisco Unified School District. This work catalyzed her passion for supporting students and families throughout the Marin County community, a passion that would truly develop and shine through the Stupski Foundation.

An ardent believer in and advocate for the potential of the human spirit, Joyce focused her philanthropy in the Bay Area and Hawai'i. She was an ardent supporter of the arts and cultural institutions. Along with her husband Larry, Joyce launched the Stupski Foundation in 1996 to transform public education. Today, the Foundation's work focuses on improved access in postsecondary education, early brain development, serious illness care, and food security.

As Chair of the Stupski Foundation, Joyce embodied the Foundation's motto: "Because change can't wait". She determined that the Foundation would transition to a spend down foundation, investing the entirety of its assets by 2029 while continuing pre-existing relationships with community-based organizations and local institutions. That decision still further exemplifies the commitment that the Foundation holds to ensuring that every community member enjoys a life marked by dignity, connectedness, and caring.

The family will hold private memorial services in Joyce's two homes of San Francisco and Hawai'i. In lieu of flowers, Joyce's family and friends request that people celebrate her life by donating to HIKI NO or MA'O Organic Farms, as well as by advocating for others in the communities they call home.