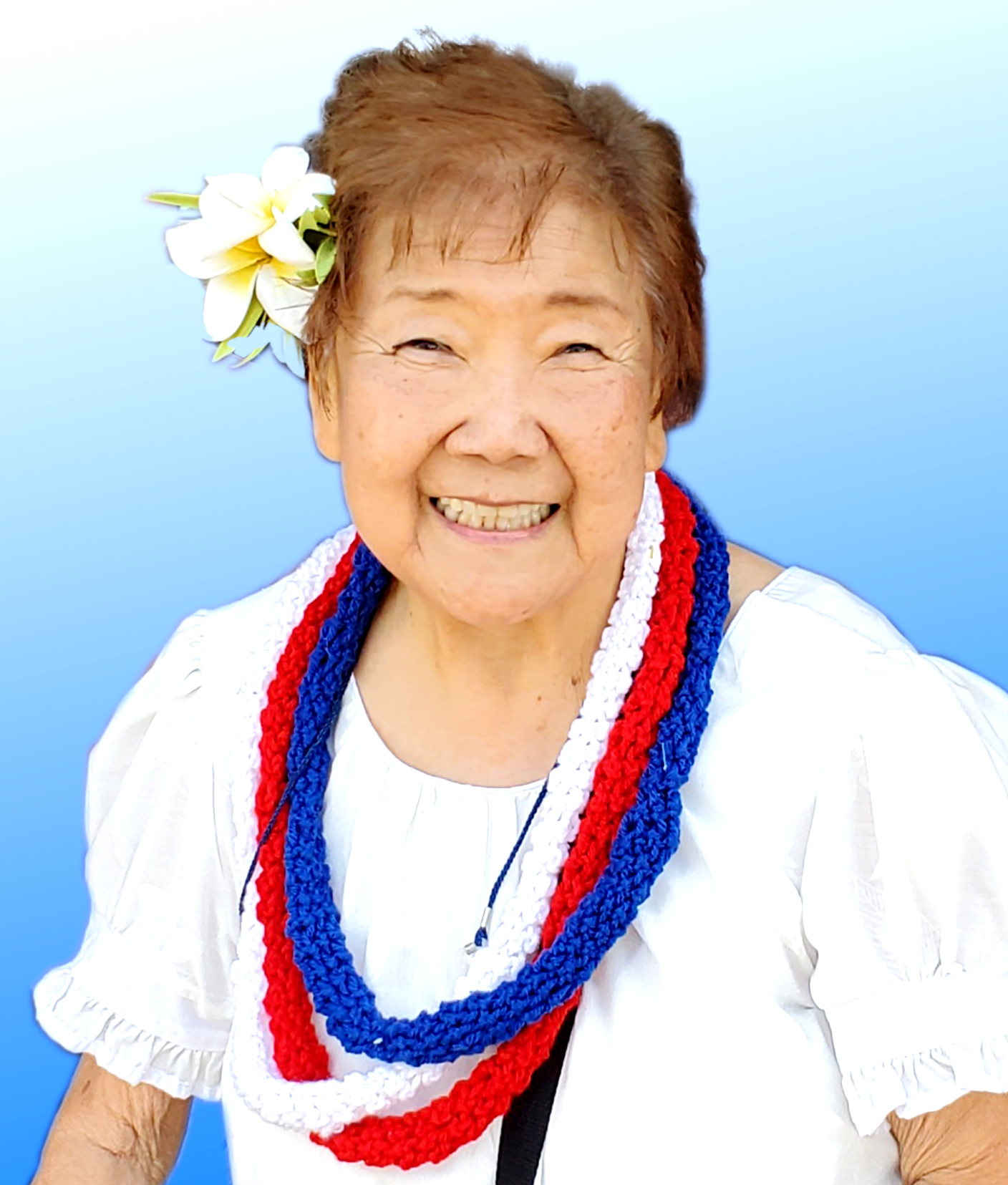 84, of Pearl City, ascended to Heaven on July 11th, 2021. A retired Recreation Activity Leader with Kuakini Hospital for over 20 years, Aggie was very active with volunteering with Kuakini after retiring, and especially at Pearl City Community Church for over 40 years. Known as Fujima Fujinari, Aggie became a professional Japanese Odori Dancer and Sensei after studying in Japan for 2 years from Living National Treasure Fujima Fujiko. Always giving of her time, Aunty Aggie would serve at PCCC in ministries such as Keiki Odori, Food Ministry, La'akea, Women's Ministry, Choir, Hawaiian Ministry, Visitation Ministry, Christian Education, and Sacred Dance.

Aggie also followed in her father's footstep and started oil painting in the 90's at Organization for Oil Painting PalS. Aggie would Crochet shawls and caps for newborns and cancer patients, happi coats for Keiki Odori, and sew quilts for newly weds and newborns. Known as the "Mochi Lady", because she would bring variations of green tea, peanut butter, and kinako mochi to potlucks and parties.

Survived by her sons Dan Okinishi, Gary (Karyn) Okinishi, and 4 grand children Joe, Keli, Matty, and Kenna.

Aggie's Celebration of Life will be open to the public as a drive through from 4:00 to 5:00 pm, Friday, August 6th 2021, at Pearl City Community Church. A private service for the family to follow.