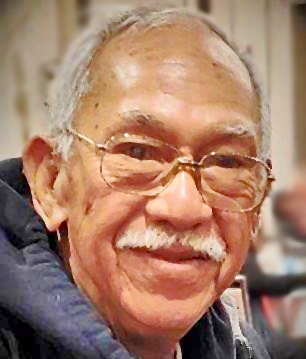 Age 89, Joe fell asleep in death on June 12, 2021. Born and raised in Wailupe, Hawaii, Joe Kamai will be remembered for his local boy good looks, generosity, sense of humor and love of God.

Widowed in September 2015. Together for 58 years, Joe & Julie raised 6 children. Joseph Kamai Jr., Laura Puchert (Andrei), William Kamai, Lila Kalai (David), McNeil Kamai, David Kamai deceased (Tamara). His pride and joy were his 7 grandchildren and 4 great-grandchildren.

Joe graduated from Kaimuki High School, was honorably discharged from the Army, attended Hawaii Business College and UH Manoa Night School. Joe worked for Hawaiian Tel for 30 years. In retirement, he golfed, coached girls' softball and youth basketball and was on a senior softball team known as the Krushers. Most recently Joe started studying the bible with Jehovah's Witnesses and learned bible truths that changed his life. He was a man of integrity with a deep love of God.

He was loved and we will treasure our time and memories of Dad or Grandpa Joe or just Joe to his friends. We look forward to seeing Joe in God's promised paradise.