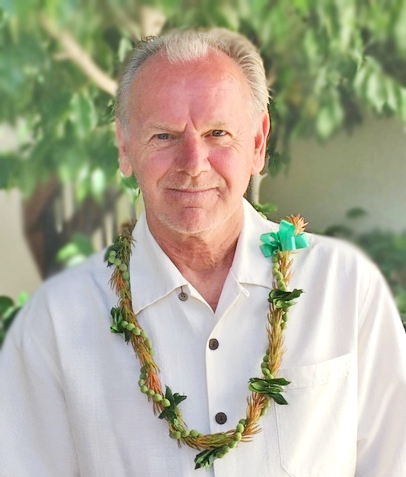 Thomas Wayne "Keo" Martinka transitioned peacefully to join his Lord and Savior on March 16, 2021. Keo was born on June 16, 1954 in Myrtle Point, OR, to Alphonse and Frances Martinka. He was predeceased by Alphonse and Frances, brothers Bob, Jim, Rick (Kenda), and sister Kathi. Keo is survived by brothers Joe (Fritzie) and Michael, and Kenda, 8 nieces (Leslie, Shari, Amy, Shannon, Khristie, Amber, Danielle and Morgan), 3 nephews (Ross, Greg, and Riley), 25 grand, and 16 great-grandnieces and nephews, and two hanai families: the Lees (Van, Janice Kusuda (Harry), Bob, and Joyce Raskin (Bernard) and the Johnsons (Dolly Johnson and her children, Debbie, Jenny, Eric and Becky).

Keo grew up in Mt. Angel, OR, but as a teenager migrated to Swiss L'Abri in Switzerland where he reconfirmed his Christian faith under the tutelage of Francis and Edith Schaffer. His skill as a tap and contemporary dancer lead to a long successful career, as a dancer, teacher and choreographer throughout Europe. He did everything from dancing for the King of Spain to developing drills for an Italian basketball team.

Upon his retirement he relocated to Indonesia but moved to Hawaii in 1995 to be closer to his aging parents. He pursued many interests in Hawaii, but during a trip to Canada in 2004 he met, fell in love with, and brought Frankie, a thoroughbred horse back to Hawaii with him. Keo and Frankie were inseparable for 15 years. In 2007 while on a church mission to Swaziland, Keo started his own private feeding program for orphaned children. He visited Swaziland three more times overseeing this ongoing program.

Keo was a spontaneous, free spirited, independent person and had an infectious joie de vivre in everything he did. As a polyglot with a great insightfulness about people Keo touched many people from all walks of life, leaving the world a better place for those he encountered. A private celebration of life was held at sea on May 19, 2021. Contributions in Keo's name can be made to the Waikiki Health Center.