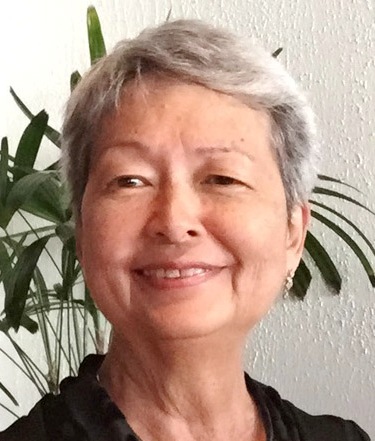 76, of Mililani, Hawaii, passed away on June 27, 2021. Born on July 1, 1944 in Kohala, Hawaii, to Irene Ilani Caitano (Henderson) and Jack Masaru Kayatani.
Myra graduated from Mid-Pacific Institute in 1962 and the University of Hawaii at Manoa in 1966. She was a gentle mother, generous grandmother, thoughtful friend, loyal 40 year employee of Hawaii National Bank and committed band booster for Kaimuki and Kalani High schools. Regal and reserved, she loved her family, NFL football, TV mysteries, musicals, flowers, and her black cat, Mr. Eko.
Myra is survived by sons Ryan Masaru Kawailani Ozawa and Todd Hekauokalani Minoru Ozawa; grandchildren: Katherine, Zachary, and Alexander Ozawa; and brothers Albert Masayuki Kayatani and Jack Kayatani, Jr.

Service planned, please email myra@ozawa.org to be notified.