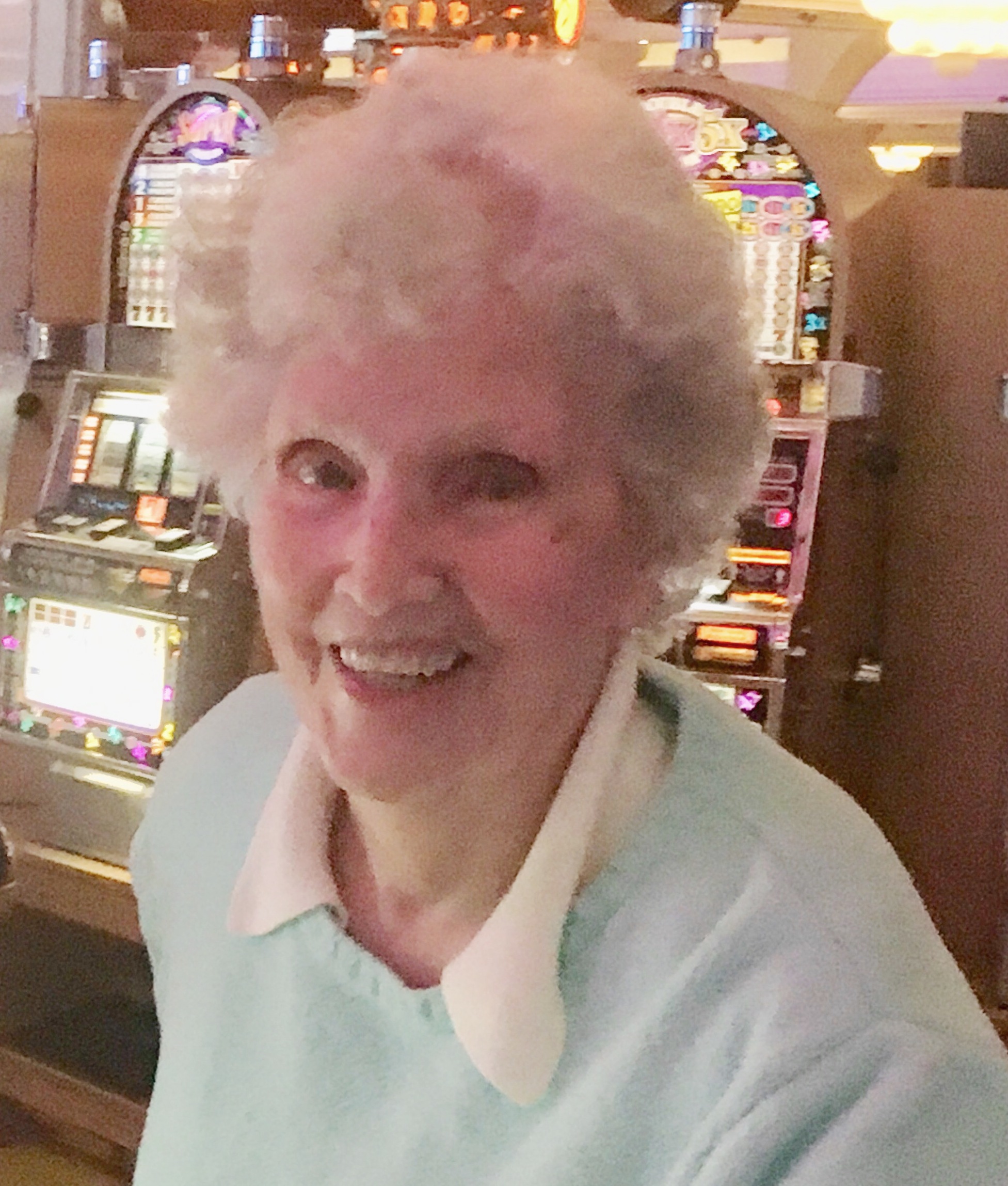 Joan Theresa Cosgro Dowd, 94, formerly of Honolulu, Hawaii, passed away peacefully on July 2, 2021 in Hicksville, New York. Joan was born on October 16, 1926 in Watervliet, New York to Justin and Theresa Cosgro. The untimely death of her father in 1927, and the depression, required the temporary splitting up of her family. She spent her earliest years living on a farm, where she learned the life lessons of hard work and independence. As the only child on the farm, she also learned the joys of homemade ice cream made with fresh fruits!
After high school, Joan studied to become a nurse, but with the end of the war and the return of her brother's friend, Joseph James Dowd, love intervened. Joan and Joe were married on January 19, 1946 and moved to Joe's hometown of Brooklyn, where Joe worked as a member of the New York City Police Department and their first two children were born, Patrick William Dowd, of Blue Point, New York, and Kathleen Theresa Dowd, of Waimanalo, Hawai'i.
Brooklyn introduced Joan to the joys of city life, including her first taste of pizza and her lifelong love of Italian food!
ln the early 1950s, Joan and Joe moved to Hicksville, Long Island, which at the time was mostly vacant potato fields. In Hicksville, Joe and Joan had four more children. Stephen Michael Dowd, of Honolulu; Joan Marie Dowd (deceased) of Forest Hill, California; John (Jack) Joseph Dowd, of Honolulu, and Kerry Lee Dowd (deceased) of New Paltz, New York.
Joan returned to the work force after the birth of her youngest child, as a telephone and switchboard operator and receptionist. She worked continuously until she was 79, receiving many individual commendations for her work ethic and friendly and cooperative spirit.
In the mid-1960s, Joe and Joan traveled to Hawai'i for the first time to visit relatives. They fell in love with Hawai'i and its people. In 1967 after Joe retired from NYPD, they moved their family to Waipahu, Hawai'i.
Joan made many lifelong friends in Honolulu. She worked at the Park Shore Hotel; the Outrigger Hotel and First Insurance. Throughout her adult life, Joan made friends easily and developed deep and lasting friendships, often with persons much older or much younger than she was. She blended in with any crowd and was an eager and welcome participant in any trip, party or gathering she attended.
Although Joe and Joan divorced in 1972, they remained good friends. Joan married for a second time to Fred Shigenaga. After her retirement, Joan moved back to Hicksville, to live with her best friend, Margie Mashburn.
Joan's independence, grounded in her childhood, served her well throughout her life. She lived on her own until the very last years of her life, when she was assisted by her son Stephen.
Joan had a life-long passion and empathy for Native Americans. She also loved playing slot machines and experienced much joy for anyone who won. She never lost her life-long love of ice cream and Italian food, and delighted whenever a friend or family member surprised her with ice cream or eggplant parmesan!
Joan is survived by four children, seven grandchildren and numerous great-grandchildren, nieces, nephews, grandnieces and grandnephews. A private service is planned. Friends and relatives wishing to honor Joan's life and passing are asked to donate to an appropriate charitable organization.