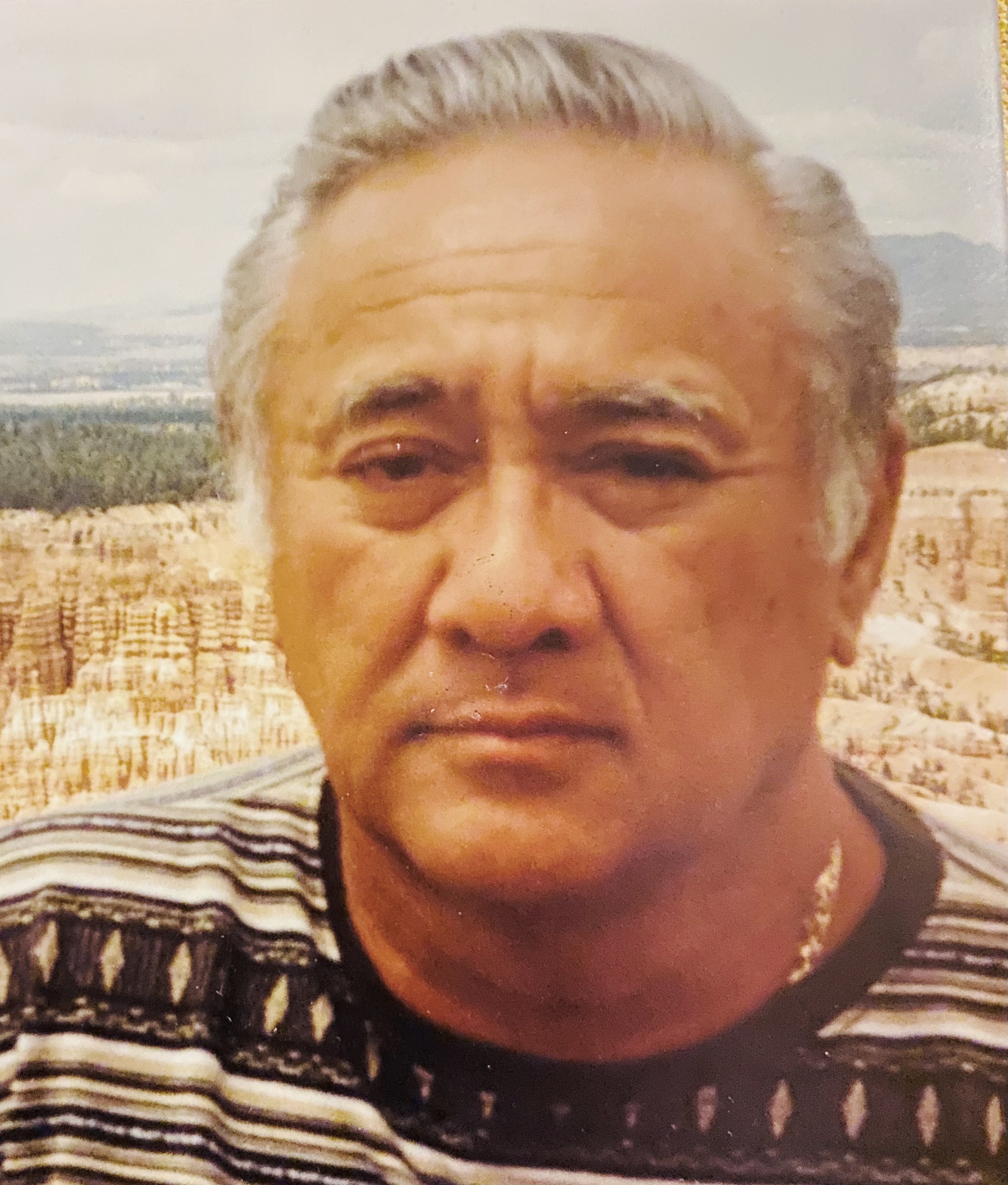 William J. Aila, Sr. 81, was called home by Our Lord on July, 19, 2021. He was at home surrounded by family. Born on October 2, 1939, in Honolulu, Hawaii. He attended Maryknoll Grade School and graduated Class of '58 McKinley HS. He served 2 years in the US Navy.
William retired as Supervisor from the Waste Water Treatment Plant, City & County of Honolulu in Waianae. He owned Aila's Nursery & Compost over 30 years. Drove semi-trucks for Aila's Trucking, JMB and others. Co-Founder of MA'O Organic Farms; Farm Manager. He loved working with the youth in his community; teaching "Love, Respect and the Willingness to Work".
William loved being a cowboy, roping, raising animals, & growing plants. His greatest joy was traveling with his wife, being with family, sharing meals and talking story with everyone he came into contact with.
William was the patriarch of our family, a loving husband, father, grandfather "Papa", brother, uncle, mentor and friend. He is survived by devoted wife Ruby W. Aila; his sons Max, William Jr. (Melva), Manuel "Manny", Ivan (Theresa); his daughters Val (Rad) Popa, Colleen (Tim) Smith, Jannette (Roland) Maneafaiga, Abigail (Alvin) Ainoa, Jerilyn, Angelique "Charlie" (Frank) Lacaden; 37 Grandchildren; 38 Great and 2 Great-Great Grandchildren; Brother and Sisters; nieces, nephews and many friends.

Services will be held on Thursday, August 26, 2021 at
Borthwick Mortuary, Maunakea Chapel, 1330 Maunakea St. Honolulu.
Private Viewing: 9:30 a.m.; Public Viewing: 10:00 a.m.;
Services 11:00 a.m.; Final Viewing: 12:30 – 1:30 p.m.;
Burial: 2:00 p.m. at Valley of the Temples.