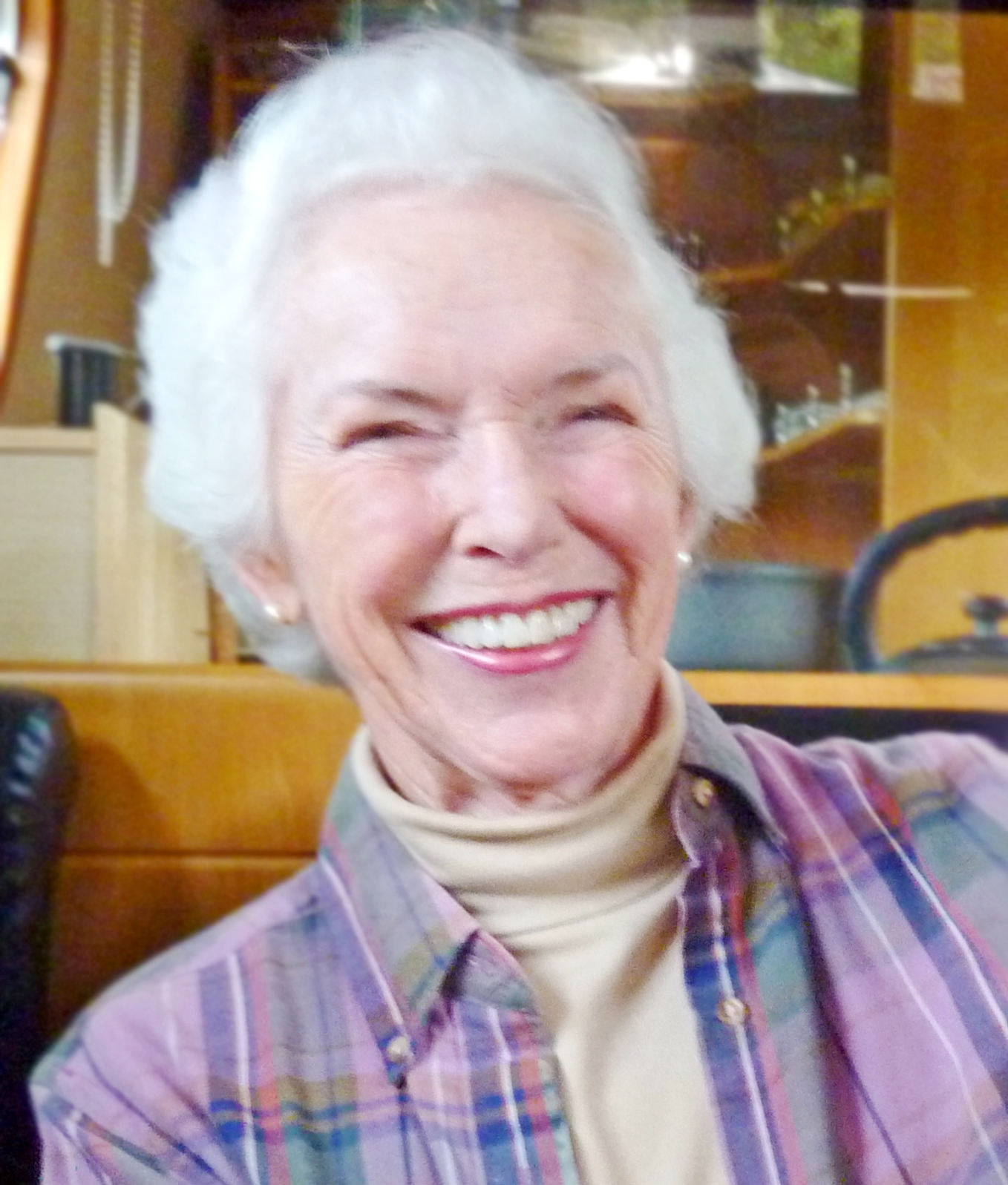 Ever the intrepid traveler, Ann is off to explore the new world which none of us has yet visited. Following a long preparatory period, she departed peacefully on July 25, 2021 from the Kula, Maui home she so adored, hands lovingly held by her husband and daughter. We trust that Ann has successfully completed the transit and is now reunited spiritually with family members, cherished friends and canine companions that have preceded her.

Born on May 6, 1936 in New York City to Jack and Catherine Fowler, Ann spent her formative years mainly in northeastern states. She often spoke fondly of the extended period she lived in New Jersey with her grandmother, Annie "Mamu" Haight, and her cousin Nancy. She also relished memories of summers spent with the family in Kennebunkport, Maine. Ann graduated from Skidmore College in 1958 with a degree in arts, cementing a lifelong love for all forms of art, visual and musical. After graduation, a planned trip to the orient stalled in Hawaii, which eventually became her permanent home. Following work, marriage, six years in Japan and a daughter, she returned to Honolulu in 1968 and became a real estate agent and single mother. She married Dougal in 1972 and later switched occupations to become an enthusiastic travel agent. Thus began many years of cruising and trips to all seven continents, fully enjoyed by both. Ann's favorite destination, visited often, was Nepal, for both trekking and its people with whom she had several close relationships. Always in great physical condition, Ann loved walking and hiking, in Hawaii and all around the world.

Ann is survived by her husband Dougal, daughter Ann "Heidi" Levora, grandsons Andrew and Tony Levora, sister Karyl Sears, first cousins Nancy Dickson and Frank McDougald, and several cousins, nieces and nephews.

A memorial service will be held at 3:00 p.m. Saturday, September 11 under the outdoor canopy at St. John's Episcopal Church, Kula. Masks are required.

Contributions in Ann's memory may be made to St. John's Church, Planned Parenthood, or the Crowe Family Endowed Financial Aid Fund at Punahou School, Honolulu.